High-speed train debuts in Inner Mongolia
By Zhao Xiao (chinadaily.com.cn)
Updated: 2017-08-03
A bullet train departed Hohhot East Railway Station for Ulanqab marking the start of high-speed rail services using Inner Mongolia's first newly-laid high-speed railway on Aug 3.
As part of the Zhangjiakou-Hohhot railway, the Hohhot-Ulanqab route stretches 126 kilometers with an average running speed of 250 kilometers per hour, shortening the journey time to only 40 minutes.
The new route starts from Hohhot and then passes through stations in Qixiaying, Zhuozi, and Ulanqab in Inner Mongolia autonomous region.
The Zhangjiakou-Hohhot railway line, which has an overall length of 287 km, is currently under construction and is scheduled to open in 2018.
In the near future, the route will be connected to the Beijing-Zhangjiakou rail line, giving it an overall length of 174 kilometers with trains able to travel at speeds of up to 350 km/h, forming a rapid transport network for North China.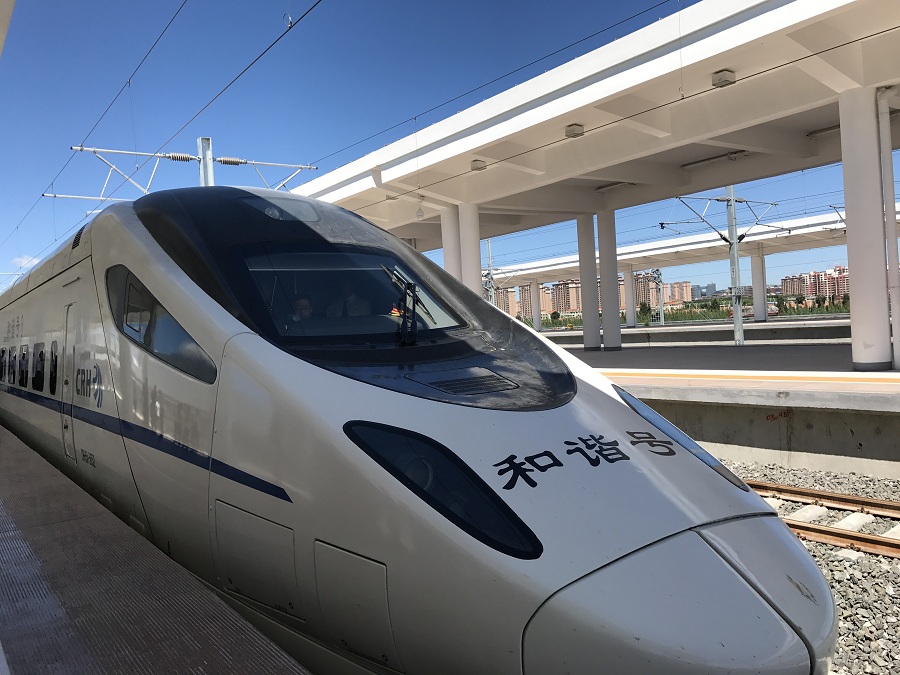 Inner Mongolia's first high-speed train leaves Hohhot for Ulanqab on Aug 3, 2017. [Photo by Yuan Hui/China Daily]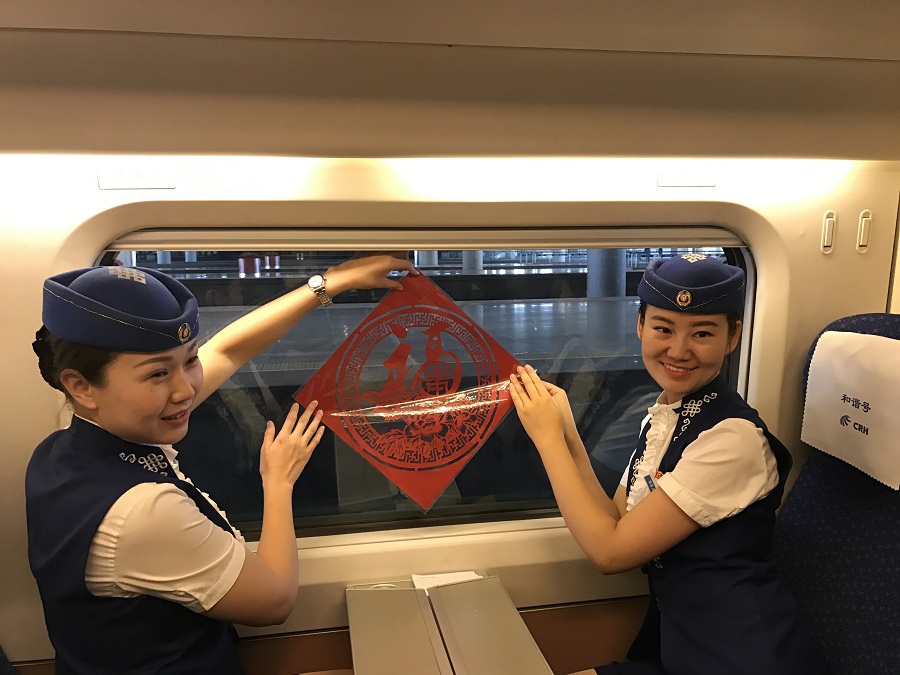 Train staff attach a paper-cutting to a window to celebrate the debut of Inner Mongolia's first high-speed train on Aug 3, 2017. [Photo by Yuan Hui/China Daily]