Cloud computing boom in Inner Mongolia
(chinadaily.com.cn)
Updated: 2016-11-02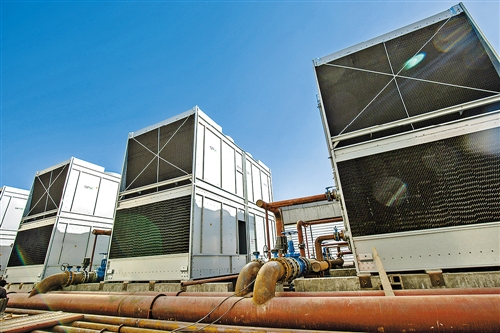 Cloud computing park under construction by Huawei Technologies Co, in Ulanchap. [nmg.xinhuanet.com]
When China Telecom's Inner Mongolia branch hosted a promotion fair on cloud computing in the city of Hangzhou, Zhejiang province, on June 16, it attracted more than 36 Internet service exhibitors and did 16.2-million-yuan worth of trade.
One of the Inner Mongolia's economy and information committee members, in commenting on the activity, said, "The Inner Mongolia branch of China Telecom has also opened promotion fairs in Guangzhou and Baotou this year and, in all, attracted 267 clients, with 21 of them signing contracts worth 100 million yuan in all."
The region's cloud computing boom is the result of its industrial park infrastructure, including low power costs of only 0.26 yuan per kilowatt-hour, and supportive government policies, according to the regional head of Internet coordination, Liu Jixi.
China Telecom established its first cloud computing base in Inner Mongolia in the city of Hohhot, in June 2013, which is now supported by two cloud computing parks, and Hohhot has put 10 billion yuan into a huge database with more than 600,000 servicers.
Other cities in the region, such as Baotou, Ordos, Ulanchap, Chifeng, and Hulunbeir also have built cloud computing bases and, according to the committee member, total spending on databases is expected to reach more than 100 billion yuan and more than three million servicers, by 2020, meaning the region's dream of having national bases will come true.