World's longest desert highway paved across Inner Mongolia
(chinadaily.com.cn)
Updated: 2016-09-28
A 930-kilometer highway, linking Linhe in Bayannur League to Baigeda in Alxa League, was completed in North China's Inner Mongolia autonomous region on Sept 25, marking it as the world's longest stretch of desert highway.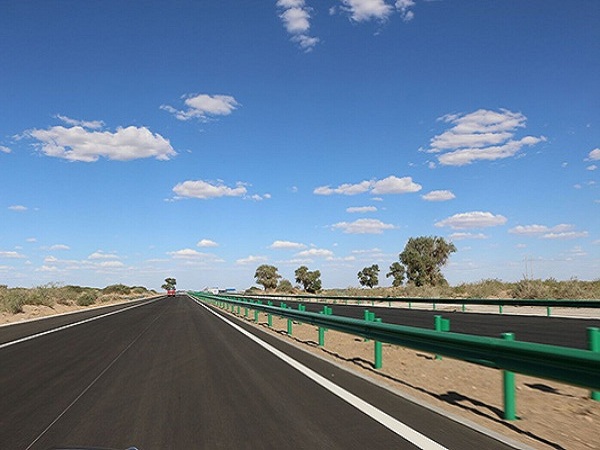 The Linhe-Baigeda Highway (linking Bayannur League in Inner Mongolia to Alxa League on the border between Inner Mongolia and Gansu Province), stretches 930 kilometers, crossing the Badain Jaran Desert (China's third largest desert) and the Gobi Desert. [Photo/CCTV]
With a total investment of 37 billion yuan ($5.55 billion), the desert highway through Inner Mongolia is a major part of the Beijing-Urumqi Highway, a 2,582-kilometer-long project linking China's capital to Northwest China's Xinjiang Uygur autonomous region.
The Linhe-Baigeda Highway has been designed as bidirectional with four lanes, running through the Badain Jaran Desert (the third largest desert in China) and the Gobi Desert, both of which are mostly uninhabited areas with a harsh environment.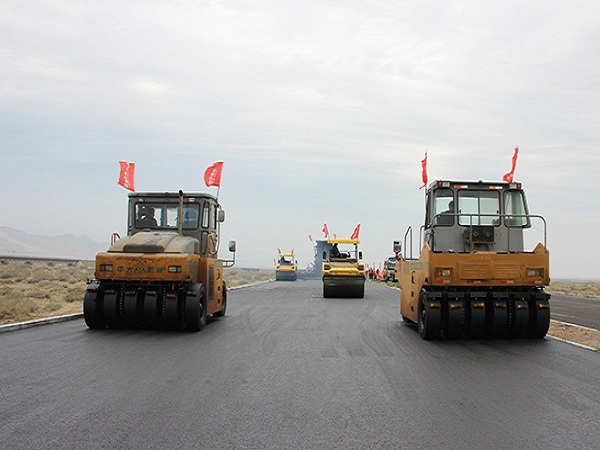 Large machines compact and press the tarred roads in Alxa League, near the end of the Linhe-Baigeda Highway, marking the completion of the project. [Photo/CCTV]
The project was co-constructed by China Communications Construction, China Railway Group, and China State Construction, along with thousands of workers.
The Beijing-Urumuqi Highway is expected to be completed in June of next year, and it will shorten the drive between the cities by more than 1,300 kilometers compared to previous roads, which means around a dozen hours can be saved when traveling between the two cities.
As a major project of China's Belt and Road Initiative, the world's longest desert highway aims to improve connectivity and trade among countries along the ancient Silk Road from Asia to Europe.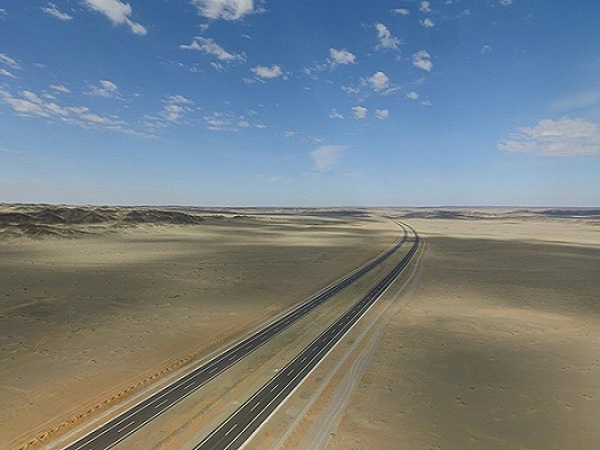 The Linhe-Baigeda Highway, linking Bayannur League to Alxa League, stretches 930 kilometers, crossing the Badain Jaran Desert (China's third largest desert) and the Gobi Desert, and passes through sparse, harsh landscapes. [Photo/CCTV]