'Journey in Beautiful China-Inner Mongolia' continues
By Jiang Luying (chinadaily.com.cn)
Updated: 2015-06-15
Media attending the activity "2015 Journey in Beautiful China-Inner Mongolia" from the first stop in Chifeng during June 10-11, followed by Hulun Buir, Xing'an and Tongliao during June 12-17.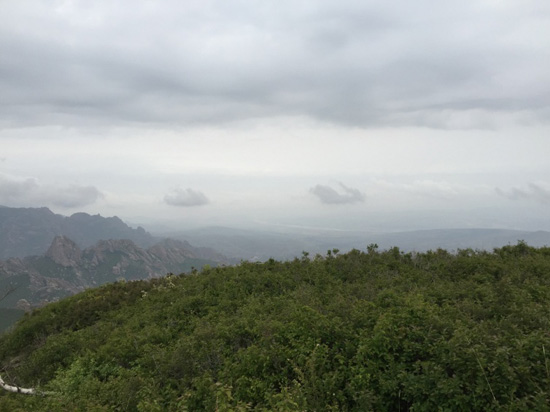 Qingshan Geo-region of Hexigten Global Geopark [Photo/China Daily]
Reporters from about 40 news groups toured the Qingshan Geo-region and Arshatu Stone Forest in Hexigten Global Geopark and Yulong Sand Lake in Chifeng.
Hexigten World Geological Park was recognized by UNESCO in 2005 for its diversified landscape formations.
The park has a protected area of 5,000 square kilometers, including glaciers, granite, volcanoes, springs, canyons, lakes, rivers and wetlands.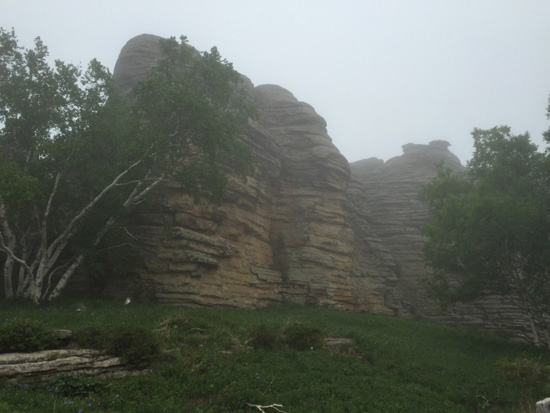 Arshatu Stone Forest [Photo/China Daily]
It is regarded as a museum of natural history and is promoted by the local government for its scientific and tourism value.
The Qingshan Geo-region often hosts tourists from South Korea, said a tour guide.
The national 4A level Yulong Sand Lake Scenic Spot attracts lots of off-road enthusiasts, due to its integration of desert, prairies, lakes, and wet land.
It features 130 million yuan ($20.94 million) starred container hotels with 200 rooms, 4,000 square-meters of outdoor pools and 2,800 square-meters of beach sports areas.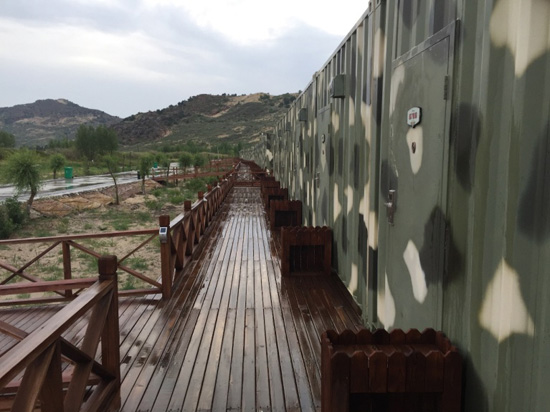 Container hotels in the Yulong Sand Lake Scenic Spot [Photo/China Daily]
In addition, tourists can also experience activities like riding horses and camels, sand surfing, and campfire dance parties.
"Sixty million yuan will be invested in the spot this year. As of the May Day holiday, the number of tourists has increased 300 percent over 2014 to 20,000 this year," said a director of the spot.
In the morning of June 12, media flew from the Yulong Airport to Hulun Buir to start the second journey, where they will visit Asia's largest wet land – Eergu'Na Wetland and Hulun Buir National Prairie Park.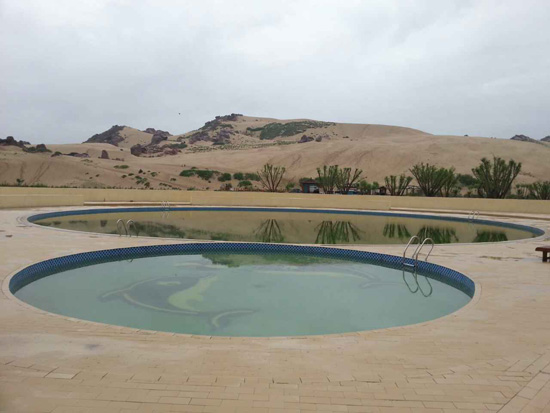 Outdoor pools in the Yulong Sang Lake Scenic Spot [Photo/China Daily]
Read More: