Branding key to success for Inner Mongolia tourism
(chinadaily.com.cn)
Updated: 2015-04-10
North China's Inner Mongolia autonomous region will build more competitive scenic areas and well-known tourism brands to improve the development of tourism in the region, announced the region's vice-chairman at a recent conference.
The autonomous region also made a three-year action plan to break the bottleneck of tourism growth.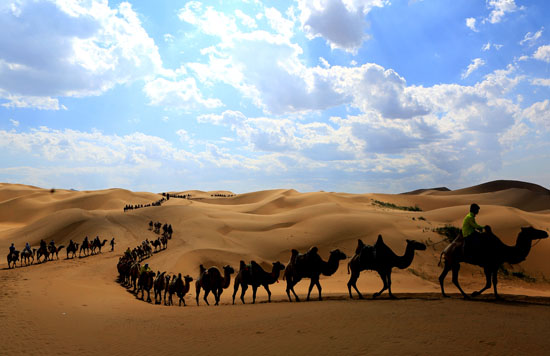 Xiangshawan, a desert attraction whose name means "Resonant Sand Bay", is one of the 14 pilots for Inner Mongolia's tourism rebranding strategy in the next three years.[Photo/asianewsphoto.com]
According to the plan, the government will support tourism by providing preferential policies, investment guidance ,and promoting service standardization.
Inner Mongolia, together with Tianjin, Qinghai and Tibet, ranks at the bottom for the number of 5A tourist attractions.
Across the region, only five scenic areas' have revenue of 100 million yuan ($16.13 million) or above. Few tourism destinations in Inner Mongolia are nationally famous and their services are below standards.
According to statistics, Inner Mongolia received 75.81 million visits, up 12 percent from the previous year, and tourism revenue reached 180.5 billion yuan, up 12.13 percent.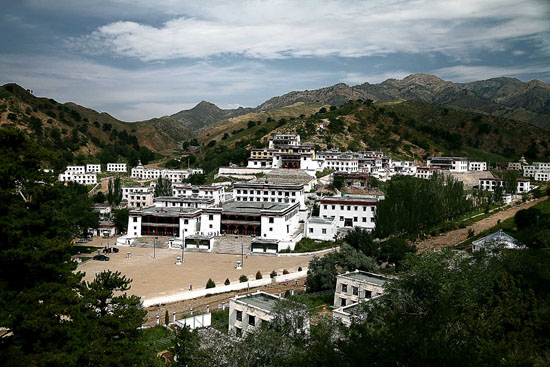 Wudangzhao Monastery is a group of white architectures in Tibetan style that been built in 1749. [Photo/asianewsphoto.com]
Inner Mongolia's only has 1 percent of the country's total national 5A-level scenic spots, and two 5A tourist attractions. The number of tourists and related revenue placed it behind 20th place among all the provinces and regions in China.
The region intends to break Inner Mongolia's tourism bottleneck through rebranding, based on its natural resources, such as grasslands, forests, deserts, ice and snow, as well as traditional culture.
"Branding should be on the top 10 projects list for improving tourism to the autonomous region," said Wei Guonan, head of the region's tourism bureau.
Inner Mongolia will build a total of 14 scenic areas as pilots for its rebranding strategy in the next three years.
"The building of a scenic spot can not succeed overnight. It has to improve both facilities and services," said Zhang Ruiming, the manager of Xiangshawan, a desert attraction whose name means "Resonant Sand Bay."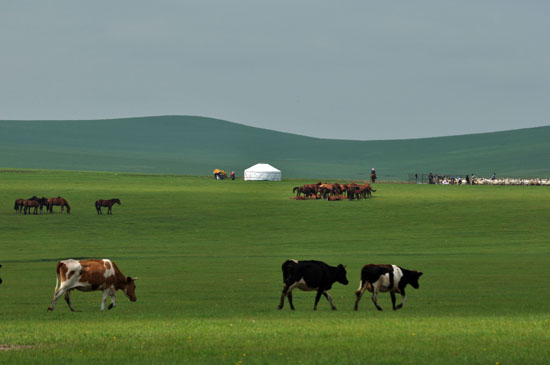 Hunlunbuir Grassland is located in the northeast of Inner Mongolia and recognized one of the six most beautiful grasslands in China. [Photo/asianewsphoto.com] 
He said it took the scenic spot about four years to be recognized as a national 5A-level scenic area.
Zhang said the standard for national 5A-level scenic areas attaches high emphasis on cultural meanings and local character.
Xiangshawan has three cultural brands, including Odors wedding performances, the sand sculpture festival and International Photography Week, which cannot be duplicated by other places.
The Xiangshawan scenic area has made continuous efforts on infrastructure and human resources management, he added.
The scenic area also improves itself by adding recreational facilities, such as sand buggies and sand board rides.