Emotional dependence on wheels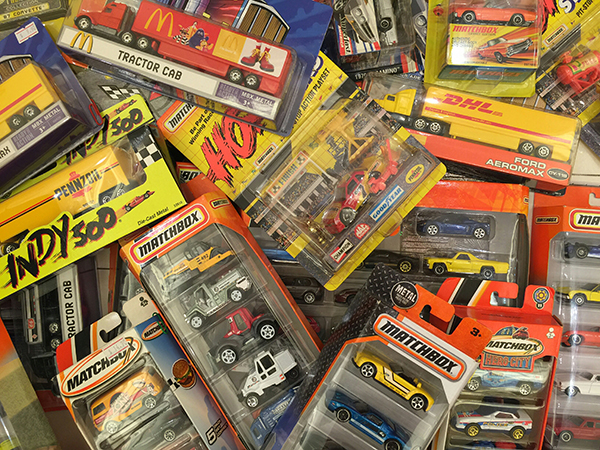 A collection of miniature car models at Shanghai collector Shi Ming's home. [Photo by Cao Chen/China Daily]
There are several others like Shi in Shanghai and they belong to a toy club that organizes activities every year. Shi said the club allows him to share his joy of collecting with like-minded individuals such as Chen Yunling, who is the founder of a website for Matchbox toys collectors to share news and memories. He also operates an online forum that facilitates research on various models.
In China, most Matchbox lovers are based in Shanghai and there are smaller fan groups in Beijing, Wuhan of Hubei province and Guangzhou of Guangdong province. Shi said that he knows of some Western counterparts who have even more impressive collections that span more than 60 years and comprise a more diverse range of models.
Shi said that his Matchbox collection allows him to calm the mind. He also lamented how his 10-year-old daughter is more interested in electronic games than his historic toys.
"Some electronic games, like crossword puzzles or car racing, may help to develop intelligence but the negative effects, such as the damage to the eyes and cervical vertebra, are more obvious. I'd rather she spend more of her leisure time on a toy collection or playing with Lego," said Shi.
When asked if he would ever consider giving up his hobby, Shi was quick to say no.
"These aren't just toys. They are a matter of emotional dependence."
Cao Chen contributed to this story.