Emotional dependence on wheels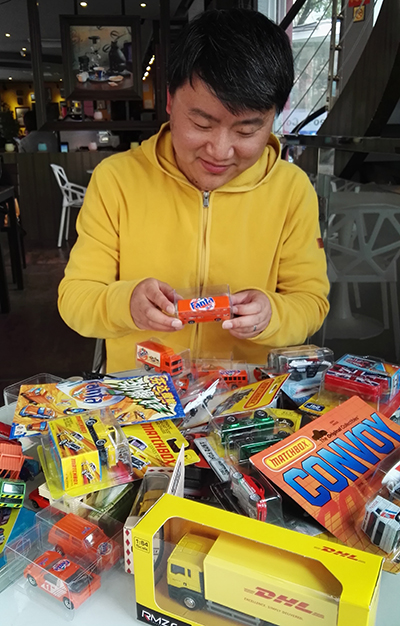 Shi Ming shows a small fraction of his collection of miniature toy vehicles. [Photo by Cao Chen/China Daily]
Miniature die-cast Matchbox vehicles were one of the most iconic toys for those born between the 1960s and 1990s.
Made by British manufacturing company Lesney Products, more than 3 billion toy vehicles have been sold by Matchbox across 12,000 model lines since the company's inception in the late 1940s, according to The Telegraph.
While the primary target audience of such toys are children, the brand does have its fair share of adult collectors in China.
Shi Ming, 41, the operations director of DHL Aviation Services in Shanghai, is one such avid collector who has a whopping 3,000 Matchbox cars in his collection. He can even name every car model that is on display in his home.
"It was so fascinating when my mom gave me my first Matchbox car during my elementary school year in 1986. It was very cheap, only 1.6 yuan ($0.25), but it was nevertheless very unique at the time," said Shi.