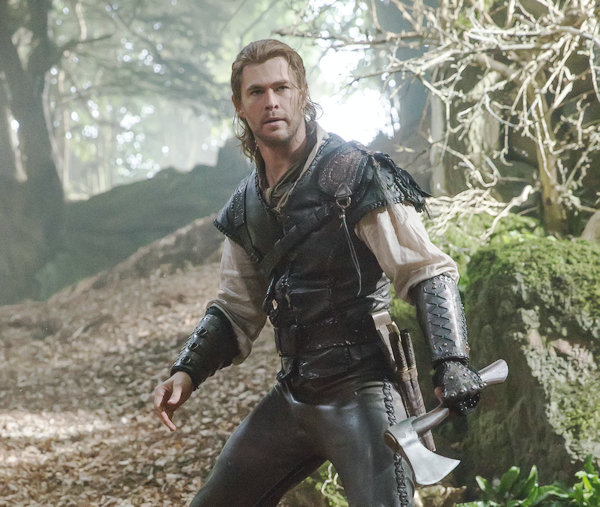 The Huntsman: Winter's War that Chris Hemsworth will premiere on April 22. [Photo provided to China Daily]
When Chastain says the sets of the new film are the funniest she has worked on, she speaks to their freshness and energy.
Hemsworth, 33, who also appeared in the 2012 film, appears to agree when he says his role was "darker" the last time.
"Jessica brings charisma and a great sense of humor (to the set)," he says.
"It (the new film) has an epic and adventure quality about it, but it is also a lot of fun. And, that is why I took the role."
The actor says he is a man with a spirit of adventure, and that lets him enjoy the different "worlds" in films.
"When I was a kid, I just wanted to exist in the books I read or the movies I saw. That was far more interesting than normal life."
So, for him, as someone who had never been to China before, a booming film market in the country is probably a whole new world.