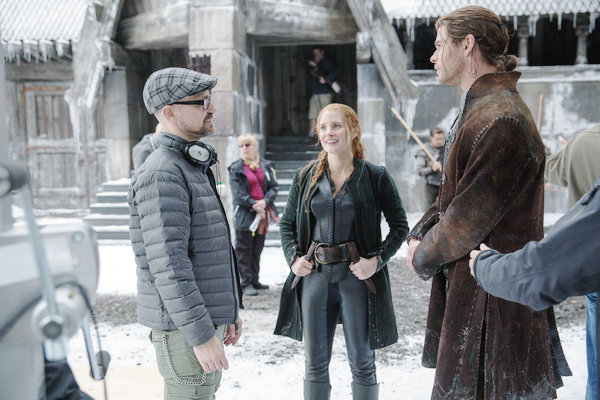 The film is the first directorial venture of Cedric Nicolas-Troyan. [Photo provided to China Daily]
A fan presented her with a placard bearing the nickname at last week's event.
Such is the volume of her work, that in 2011, six films featuring her in a leading role were released.
"I love the name (Lady Model Worker)," she tells China Daily.
"For me, the best part of being an actor is that you can walk around and get in someone else's shoes and experience life from their point of view. So, the best way to do that is to put yourself in different situations."
But what if you have to keep playing similar roles?
Chastain says doing the same characters "again and again" bores her.
So, is The Huntsman: Winter's War, French special-effects veteran Cedric Nicolas-Troyan's first directorial effort, the new start she is looking for?
"Every movie I do doesn't have to be really dramatic," says Chastain, welcoming the change.
Still, she finds something familiar in the new film where she plays Sara, another "strong woman" in many people's eyes.