Thirst for a heady beverage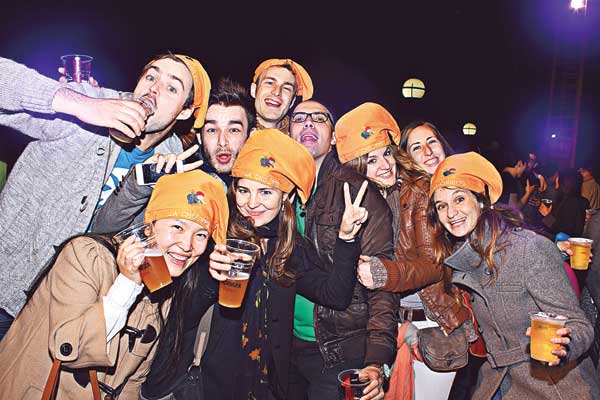 SIBF is not just about beer.The food and entertainment attracts those who may not be regular beer drinkers. [Photo provided to Shanghai Star]
This is where events such as the Shanghai International Beer Festival come in. Launched by DXCEL in 2012, it's since been overtaken by a subsidiary company BEVEX, headed by The Minh Nguyen.
With two events a year, SIBF has grown experientially. They hosted 10,000 people in their first year. Their fourth event, presented by Belgian beer giant Stella Artois, kicks off on Oct 30, and will be the biggest yet, with an estimated 40,000 people set to drink, eat and party at Wharf 1846.
It's not just about the beer — Nguyen is keen to emphasize the food and entertainment aspect of the event, which he says is important to attract people who may not be regular beer drinkers.
"People going to a beer festival, at least 50 percent already know about beer," Nguyen says.
"So we really want to try to get the people who will be attracted by the food and entertainment, such as Chinese middle-class young professional women," he says.
In addition to the public event, SIBF will also host an industry conference dubbed Brewnetwork China, for people from all corners of the beer industry to come together, network and do business.
Nguyen's wish list for the outcome of the festival is two-fold. He not only wants to help educate the punters about beer, which he points out, can be just as diverse and as interesting for the palate as wine, but also improve industry knowledge.