Having fun with fabric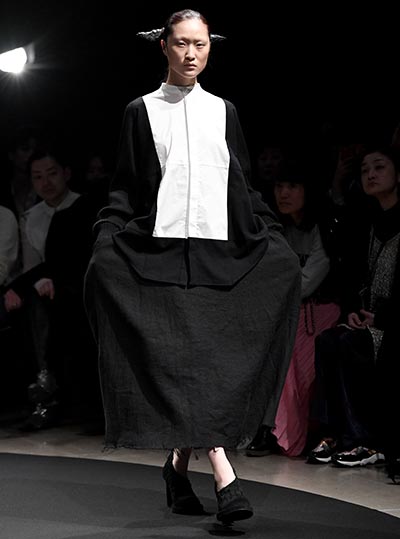 Wood is one of the many innovative fabrics on the runway of the recent Tokyo Fashion Week, which showcased the work of 52 designers who are good at handling high-tech and specialty fabrics. [Photo/Agencies]
Roggykei also used leftover pieces of cloth that would otherwise have been thrown out, and mixed natural materials and chemical fiber.
But at least one Japanese designer with an emphasis on cutting edge fabrics admitted to shopping elsewhere.
Takuya Morikawa offered a high-energy, Americana-inspired collection of silk dresses, fur and a maroon velvet jumpsuit for label Taakk, which he set up in 2012 after working for Issey Miyake.
"All the fabrics are originals," he says. "The jacquards were made in Japan, but I had the embroidery made in China and India as it would have cost a lot to do in such good quality here."
"Of course Japan has good technique, but I am not too hung up on it. I'd rather use good things from everywhere in the world."
AGENCE FRANCE-PRESSE