Having fun with fabric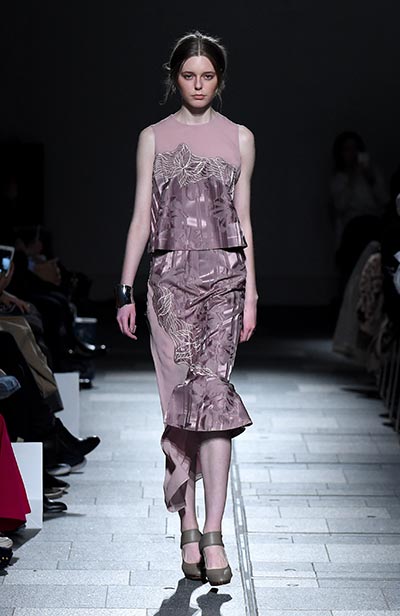 Wood is one of the many innovative fabrics on the runway of the recent Tokyo Fashion Week, which showcased the work of 52 designers who are good at handling high-tech and specialty fabrics. [Photo/Agencies]
But wood was far from the only innovative fabric on the runway this Tokyo Fashion Week, which showcased the work of 52 designers.
Husband-and-wife label Roggykei, known best for dressing US superstar Lady Gaga a handful of times, bases itself in Japan's second city of Osaka to be close to specialist fabric factories.
The pair have no plans to relocate, recognizing their "made in Japan" heritage was a big boon when they exhibited in Paris in 2012.
The fabric is 50 percent polyester, 50 percent wool, which designers Hitoshi and Keiko Korogi say makes it more supple. They also use some processed fabrics which they dye and wash.
There was a stole made out of a special cashmere woven from Mongolian yarn in Japan's Nara and coated to make it washable and yet prevent pilling. They presented tie-dyed and indigo-dyed stoles too.