Finding fantastic fashion far away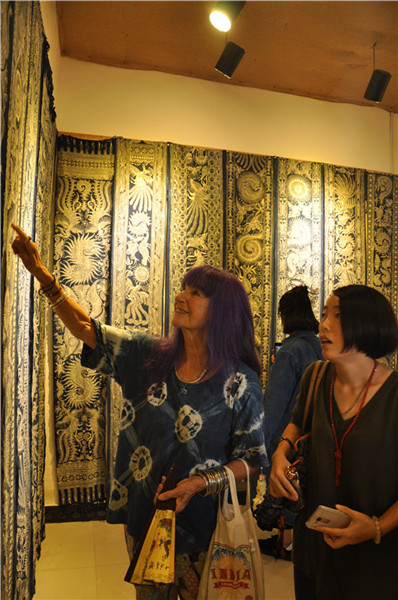 Gibson is drawn by the batik pieces on display in a local museum. LIU XIANGRUI/CHINA DAILY
Gibson hopes to not only incorporate Miao elements in her design but also plans to show the items she has collected in Guizhou to her students.
She supports the mission of her trip, which is to expose not only experts but also young students to traditional elements that may be infused in contemporary designs. Such firsthand experiences enable students to understand how they exist in daily life, she says.
Speaking of his experience, Gibson's husband, Wealleans, says: "There is a fantastic visual culture they can draw from here."
It was his first time in China.
The husband and wife agree the country can provide fashion inspiration as the world becomes more homogeneous.
And Gibson adds: "There are many different ethnic groups in China, so there are a lot to choose from.
"It's wonderful that they are still there."
Li Jiaxu contributed to the story