Finding fantastic fashion far away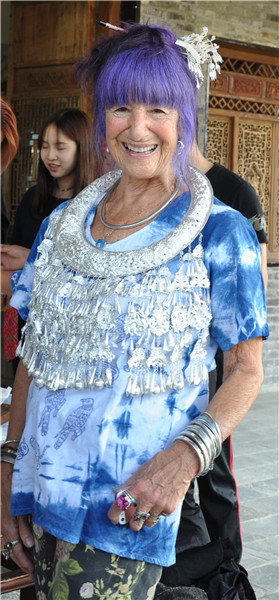 British fashion instructor Natalie Gibson. LIU XIANGRUI/CHINA DAILY
"And, some international designers are also eager to learn more about China and its culture."
Gibson has since 1980 been the course leader and head of fashion print at Central Saint Martins College of Art and Design, a leading educational institute for art and design under the University of Arts London.
She's celebrated for her style and has nurtured such icons as Stella McCartney, Sarah Burton, John Galliano and Alexander McQueen.
She was made a Member of the Order of the British Empire for her contributions to fashion and textile design in 2014.
So the Chinese association was delighted Gibson could engage with students, and she was delighted for the chance to visit Miao communities.
"I didn't expect to learn so much about the Miao people," she says.