A Beijing exhibition displays rubbing art of Chen Jieqi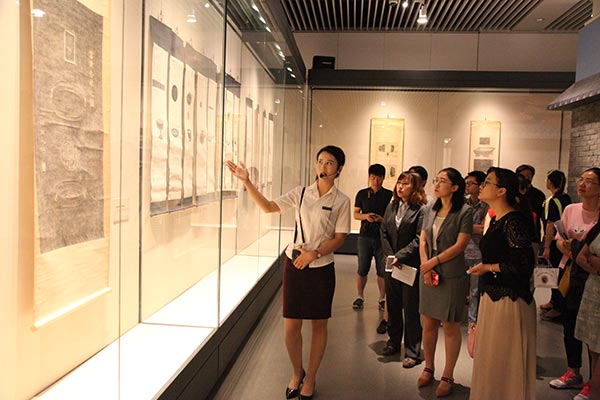 [Photo provided to China Daily]
An exhibition showcasing the epigraphy-related connoisseurship and collection, academic contribution and rubbing art of Chen Jieqi (1813-84), a renowned Qing Dynasty (1644-1911) collector and epigraphy expert, was launched at the National Museum of Classic Books in Beijing on June 29.
The exhibition, jointly held by the National Museum of Classic Books and the Weifang Museum in Weifang city, Shandong province, will last until Aug 28.
Chen has been regarded as one of the most outstanding experts on epigraphy since the 19th century.
During his life time, he collected a large number of ancient bronze wares, including the precious Maogong tripod, a piece dating back to the late Western Zhou Dynasty (c.11th century-771 BC) and bearing the longest text among all engraved bronze wares unearthed in China.
Based on his rich collection, Chen promoted epigraphy through the forms of rubbings, researches and publications. His academic achievements greatly boosted the development of epigraphy and have been valued by the academic circle.
The exhibition demonstrates nearly 140 pieces, including the books of rubbings from Chen's collection, Chen's own calligraphy works, as well as his publications and personal letters.