Exhibition makes art from trash to raise awareness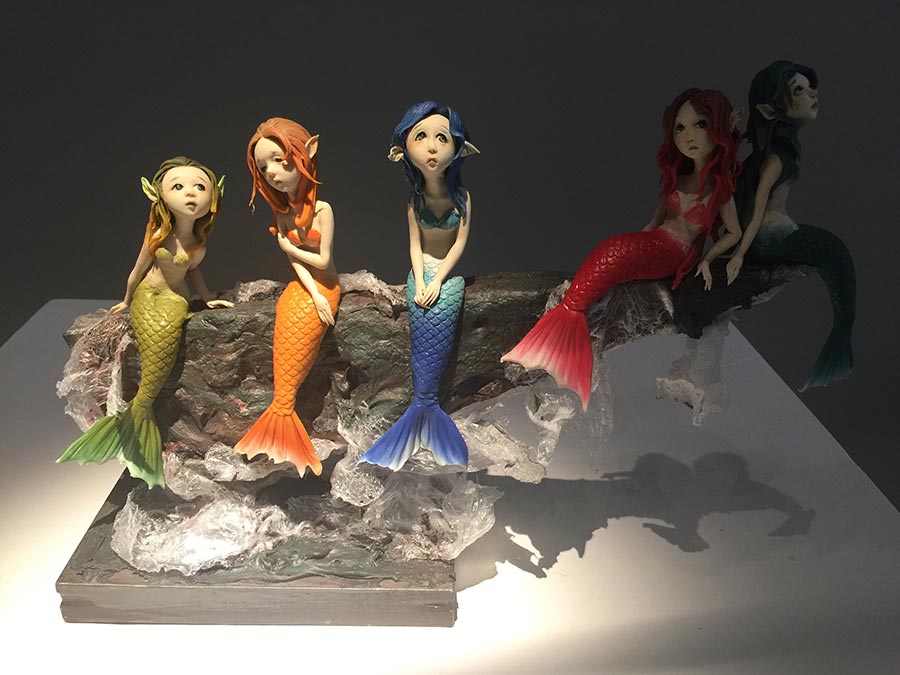 Plastic Is Not Cool features paintings, videos, installations and sculptures to increase people's awareness to protect the environment by limiting the use of plastic. [Photo provided to China Daily]
To increase people's awareness to protect the environment by limiting the use of plastic, an ongoing show in Beijing displays more than 100 works created by students from Luxun Academy of Fine Arts.
Entitled Plastic Is Not Cool, the show features paintings, videos, installations and sculptures. Plastic cups, plastic bags and drinking straws are made into installations. The visual effect of discarded plastic in the landscape has become known as "white pollution".
The show is curated and initiated by Wouter Dierickx, an art teacher of Luxun Academy of Fine Arts. The Belgian says it's common for students in colleges to frequently use plastic products such as bags and cups. Having lived in China for years, Dierickx says students don't think about how using these things will result in white pollution.
Last year, he decided to hold an art show focusing on plastic products and promoting a plastic-free lifestyle. He encouraged students at the art college to take part in it.
"I hope young people will promote an eco-friendly lifestyle and do it in person. Being eco-friendly is cool," says Dierickx, who's also an animation director. He produced two short animation films for the show.
The show at Zero Art Center at Beijing's 798 Art Zone will last until July 15 and then tour colleges and universities around China.