Exhibition helps urban dwellers relieve pressure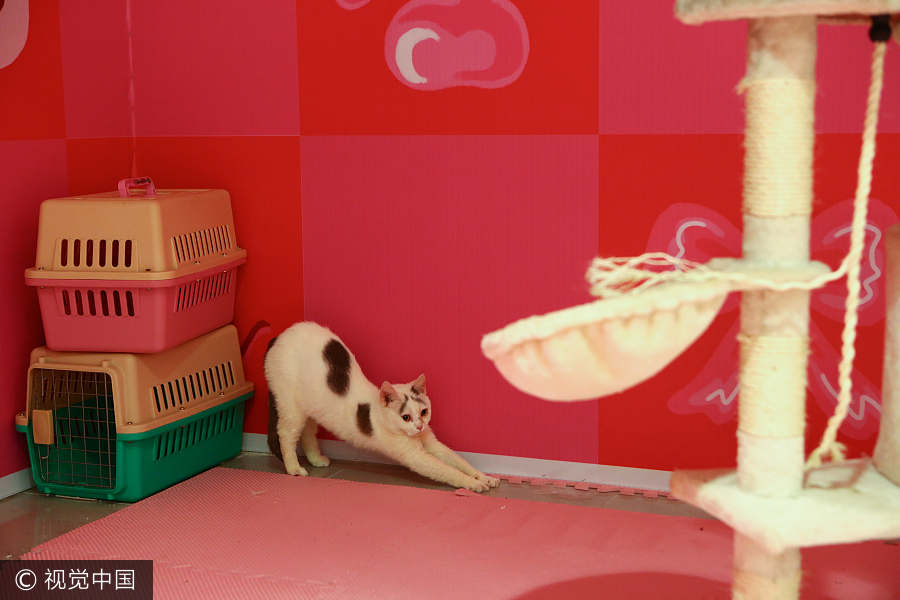 A kitty room is showcased at an exhibition in Shanghai, June 29, 2017. [Photo/VCG]
A special exhibition designed to help urban people release tension and relax kicked off at a shopping mall in Shanghai on Friday, and will last for 45 days.
The exhibition has 10 themed pressure-relief cabins, such as a mask room, throwing bowl room, boxing room, nap room, matrix room, kitty room and plant room.
According to the organizer, the throwing bowl room lets visitors throw ceramic bowls at targets, which is an old custom from a tribe in Langao county, Shaanxi province. The boxing room similarly allows people to relieve pressure or people can simply choose the nap room to relax. As adorable kitties always help cat lovers relax, the kitty room in the exhibition is quite popular among visitors.