Old print of classic Chinese novel fetches $3.53 million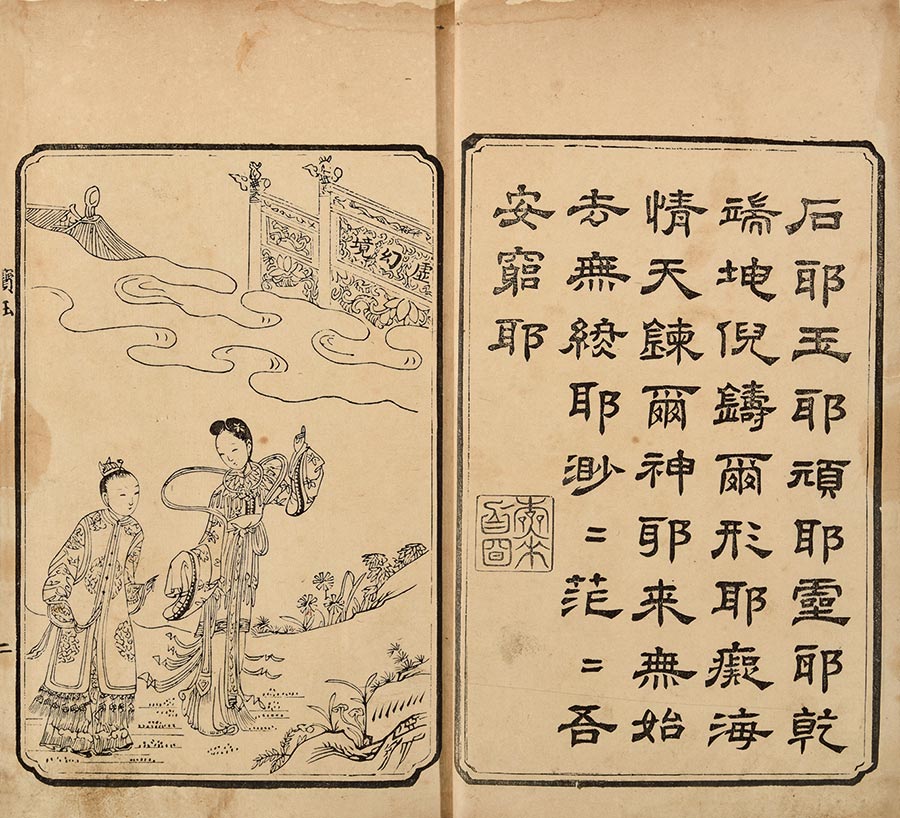 A 18th-century print edition of Chinese classic novel Dream of the Red Chamber [Photo provided to China Daily]
A late 18th-century print edition of the classic Chinese novel Dream of the Red Chamber fetched 24.03 million yuan ($3.53 million) at a Beijing auction on June 21, a rather high price for the category of Chinese ancient and rare books.
Ancient prints have enjoyed a rising popularity among collectors in recent years, and this sale shows people's appreciation is developing, according to Song Hao, a senior manager of rare book department of China Guardian Auctions, which auctioned the book during its major spring sales.
Written by Qing Dynasty (1644-1911) author Cao Xueqin around the mid-18th century, the novel is considered as one of China's greatest classic literatures. It narrates the flourishing and declining of two wealthy, aristocratic families by which Cao revealed the darkness of Chinese society of the time.
The sold version is illustrated and printed in woodblock in 1791, among the novel's earliest editions. It is commonly known as the Cheng-Gao version in the field of Redology, as it was edited by Cheng Weiyuan and Gao E.
China Guardian grossed some 2.9 billion in its five-day spring auction. The highest paid lot is Yellow Mountain, a classic ink-brush painting by Huang Binhong (1865-1955) that sold for 345 million yuan.