Zodiac animals get a makeover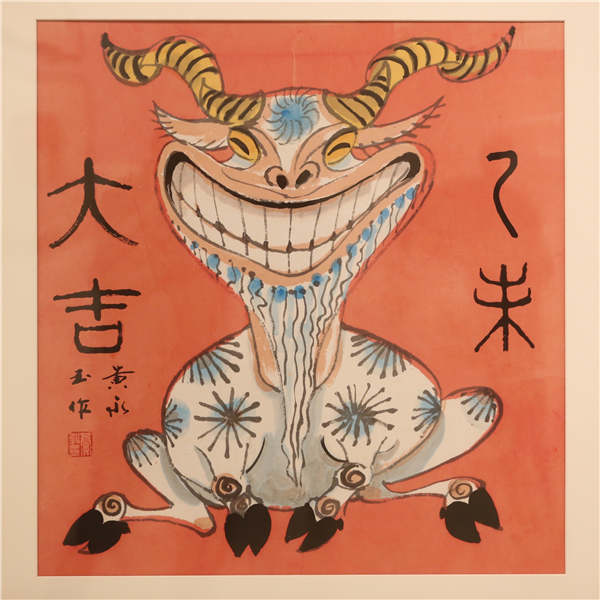 [Photo provided to China Daily]
Huang designed Year of the Monkey stamps twice-once in 1980 when China Post started to issue the zodiac animal stamps annually and then again last year.
Speaking about the zodiac animals, Huang says it is most difficult to illustrate the dragon as idioms about the mythical creature are few and far between.
So, for his dragon works, he turned to the tale of the "nine mythological sons of the dragon king" and their distinctive characteristics.
In the tale, the fourth son, Pulao, is described as a creature who screams when hit and hence is seen as a symbol of alarming sounds.
Ancient Chinese used to craft bell handles in the image of Pulao.
In one of Huang's paintings, Pulao is depicted as a man who speaks loudly into a mobile phone on a street.
His works also portray interesting stories gathered during his travels around the country.
In one of his works for the Year of the Tiger, he shows a little girl holding a tiger cub.
Recounting the story behind the painting, he says: "In the 1940s, a teacher and some students in Putian county in Fujian province went on a spring outing. There, some children found a tiger cub in a mountain cave. They showed it to the teacher and said there were more in the cave. The frightened teacher immediately rushed the students back home. Thankfully, the tigress was not there."