Chinese Buddhist monk artist Dachan Exhibits Works in Singapore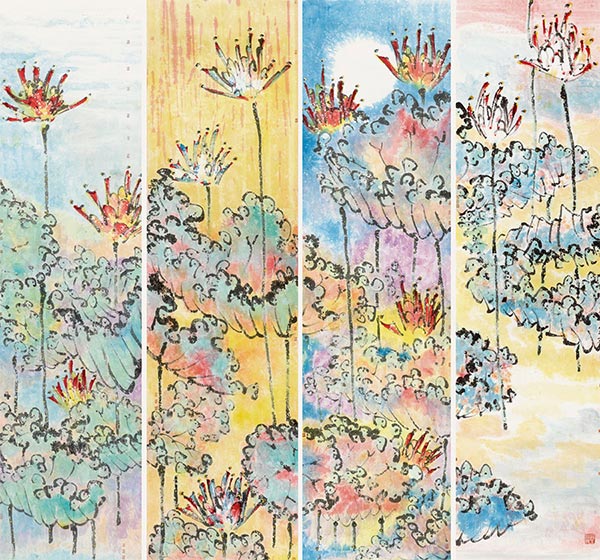 A section of a painting that depicts four seasons, Spring, Summer, Autumn and Winter, is on now on display in Singapore during The Art of Dachan World Tour Exhibition.The exhibition will run until Jan 26, 2017. [Photo/Agencies]
Shi Dachan, a renowned Buddhist monk artist in China, is holding an exhibition in Singapore. The exhibition mainly showcases his ink paintings and calligraphy work, supported by video clips that provide detailed introductions to the artwork.
Dachan believes in moral self-cultivation through calligraphy and painting. His calligraphy and painting tecnhique is grounded in, but not restricted by, classical forms.
His poetry draws from the principles of calligraphy; his calligraphy draws from the principles of painting, and his painting draws from the principles of nature; all are imbued with the spirit of Zen.
The works on display now, have also been exhibited in the National Art Museum of China and the Palace Museum in Beijing, among other notable institutions.
Organizers of The Art of Dachan World Tour Exhibition, said the exhibition aims to "contribute to the development of cultural exchange" between China and Singapore.
Related:
German photography show in Shanghai