Zodiac animals get a makeover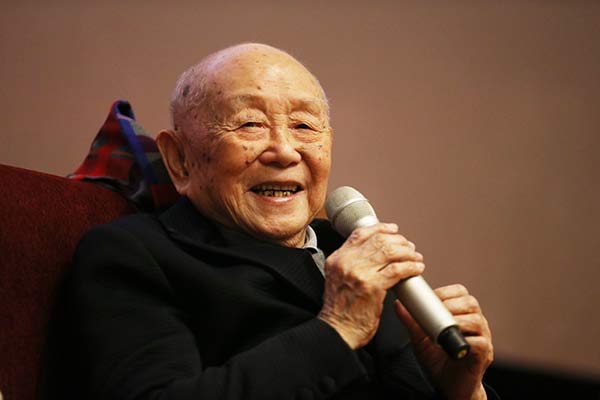 Artist Huang Yongyu [Photo by Jiang Dong/China Daily]
The latest calendar completes a full cycle of the Chinese zodiac, or shengxiao, which represents a year on the lunar calendar.
Meanwhile, Huang's paintings and calligraphic flyleaf comments-168 pieces in total-are on display at an ongoing exhibition, Twelve Months of Twelve Years, at Beijing's National Museum of China.
Huang also held a solo exhibition at the same museum in 2013 to mark his 90th birthday.
At the current exhibition that opened on Thursday, Huang communicates with viewers through "humor with thorns", says Chen Lyusheng, the exhibition's curator and retired deputy director of the National Museum of China.
Huang uses the animals to comment on social issues and people's behavior, says Chen.
The artist was inspired by the Chinese literary classic, Journey to the West, to produce paintings to mark the Year of the Monkey. One focuses on the addiction to mobile phones.
In the work, he portrays the novel's protagonist, the Monkey King, with monkeys in front of the Water Curtain Cave at his residence on the Mountain of Flowers and Fruit.
The monkeys are staring at their mobile phones as the Monkey King tries to attract their attention by saying: "We're in a meeting now! No playing with your mobiles!"