Li Qiang is a king of collectors in Guan county, Shandong province. Through making stage props, he has developed a sustainable way of supporting his collection.
His collection totals over 300,000, filling up more than 30 large storehouses. Articles range from ancient cars, bicycles, motorcycles, telephones, clothing, daily necessities, to a variety of picture-story books and weapons and ammunition dating from the anti-Japanese war and war of liberation period.
President of Liaocheng Gu Yuan Stage Property Ltd., Li Qiang also copies his collections, such as ancient cars, planes, tanks, armored vehicles and artillery to be used as stage props.
Li Qiang's company has worked with Hengdian World Studios in Zhejiang province, China Film Group Corporation in Beijing, among others. Over 100 film and TV series have used Li Qiang's stage props, including the well-known The Founding of A Republic, and The Flowers of War.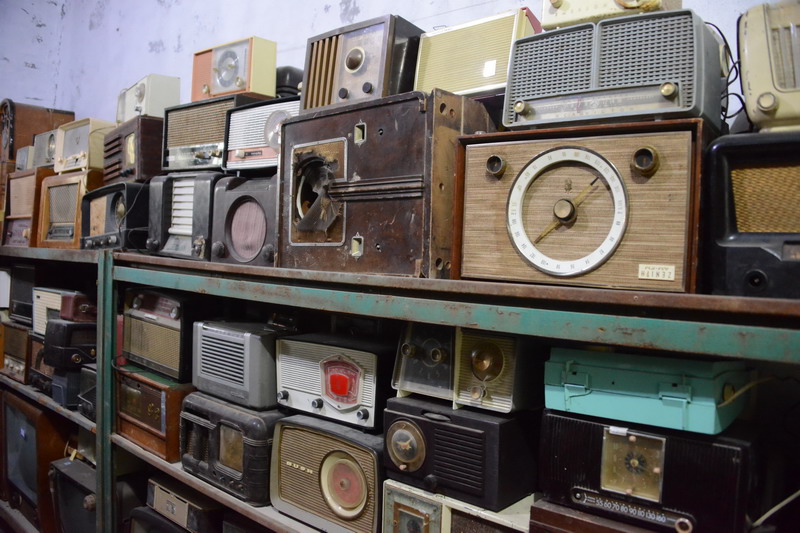 Some items collected by the king of collectors, Li Qiang, May 10, 2014.[Photo by Shi Kuihua/asianewsphoto.com]