Ceramics for Chairman Mao auctioned for $1.5m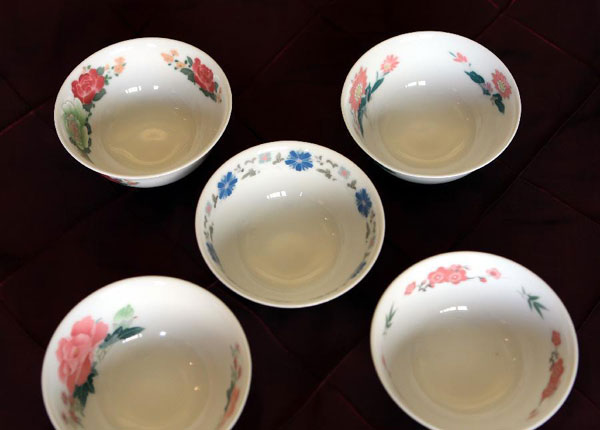 Photo taken on May 18, 2013 shows a collection of ceramic bowls tailored-made for Chairman Mao. [Photo/Xinhua]
A collection of ceramic bowls tailored-made for Chairman Mao was auctioned at a price of HK$11.68 million ($1.51 million) in Hong Kong on Thursday.
The set of under-glazed colored ceramic bowls, as clear as jade, was specially designed and produced for Mao's 81st birthday.
The eggshell bowls with patterns of roses, lotus, chrysanthemum and red plum blossoms, representing the four seasons, rhyme with Mao's poems, one of Mao's penchants.