Things you need to know about the Chinese national anthem and flag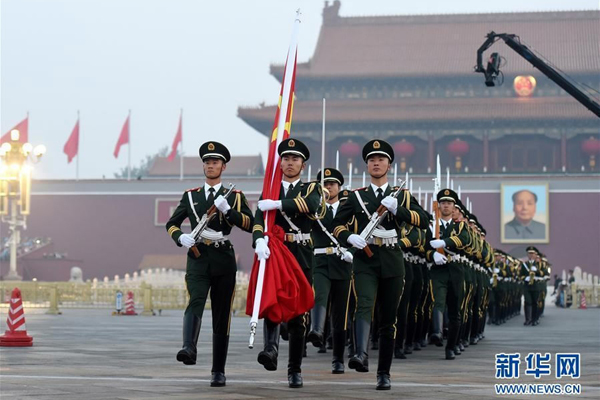 National flag-raising ceremony to mark the 68th National Day in Beijing. [Photo/Xinhua]
Sunday marks China's National Day, which is also the 68th anniversary of the founding of the People's Republic of China. In the early morning, some 100,000 people across the country gathered at the Tiananmen Square in Beijing for the flag-raising ceremony, an indispensable part of the celebrations.
Accompanied by the national anthem played by the military band, the national flag rose at 06:10 am BJT sharp, together with the sun. Over 10,000 white doves were also released at the ceremony.
The national anthem and the national flag are the most solemn symbols of a nation, and in China, playing or singing the national anthem and raising the national flag are routines done on a daily basis at Tiananmen Square, and there are always people traveling long distances to watch the ceremony.