New martial arts film moves release date ahead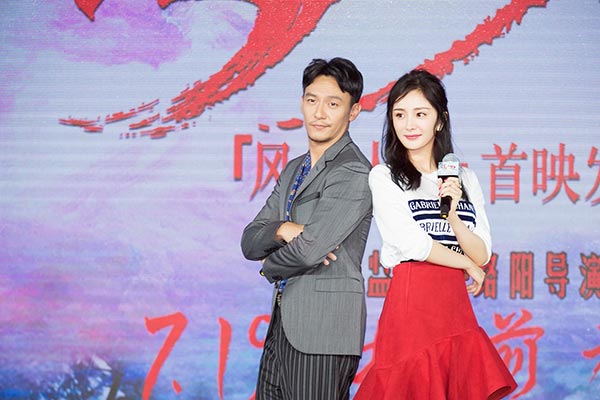 Taiwan actor Chang Chen alongside Chinese mainland actess Yang Mi lead star the upcoming martial arts movie Brotherhood of Blades II. [Photo provided to China Daily]
The martial arts movie Brotherhood of Blades II has moved its premiere to July 19, nearly a month earlier than its original plan.
The movie is the prequel to the 2014 hit Brotherhood of Blades, which received critical acclaim for its in-depth examination of humanity and style of aesthetics.
Set in the Ming Dynasty (1368-1644), the new movie will see the return of Shen Lian, the protagonist warrior. Shen is a member of the imperial secret police force Jinyiwei. His encounter with a mysterious painter draws him into a conspiracy cycle. The movie recently held 1,000 test screenings in 60 Chinese cities and was received well.
In the new movie, Taiwan actor Chang Chen reprises his role of Shen, and new roles are played by mainland actress Yang Mi, and actors Zhang Yi and Lei Jiayin.
As one of the most anticipated domestic films this summer, Brotherhood of Blades II is to revive the struggling martial arts genre.