African wood carving artists inspired by Chinese art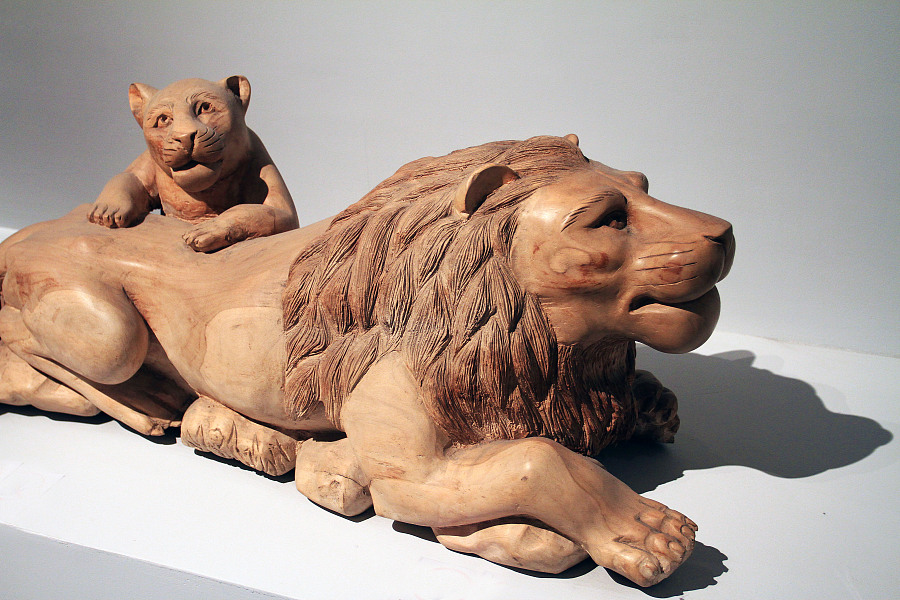 African wood carving of a lion and its cub. [Photo/VCG]
African wood carving enjoys an international reputation of having a bold, passionate and unadorned style. The art of wood carving in China's Zhejiang province, boasting two registrations for the National Intangible Cultural Heritage, also occupies an important position in the artistic realm around the globe.
This summer, nine national-level wood carving artists from Congo, Djibouti, Gabon and the Central African Republic visited Zhejiang province to approach Chinese wood carving for the very first time.
From June 23 to July 13, they attended lectures, seminars and museum tours to learn the techniques of traditional Chinese wood carving. On Thursday, the last day of their training, 50 artwork pieces created by the artists were exhibited, showcasing the productive dialogue between African and Chinese art.
"What strikes me most about Chinese wood carving is its expression for love and peace," Mankindura Victor Dilouzej, an artist from Cango, said. "Like a flame, it fills my heart with inspiration."
"I sincerely hope every artist who comes to China can help to build the future of China-Africa cultural exchange," Ma Yunfei, an official in the Africa division of the Ministry of Culture, said. "Let our communication go on like a long flowing stream."