Mixing business with pleasure: 5 entrepreneurs motivated by their passion
Editor notes: A group of people have turned their passions into enterprises. Although running their own business isn't easy, they still enjoy their work.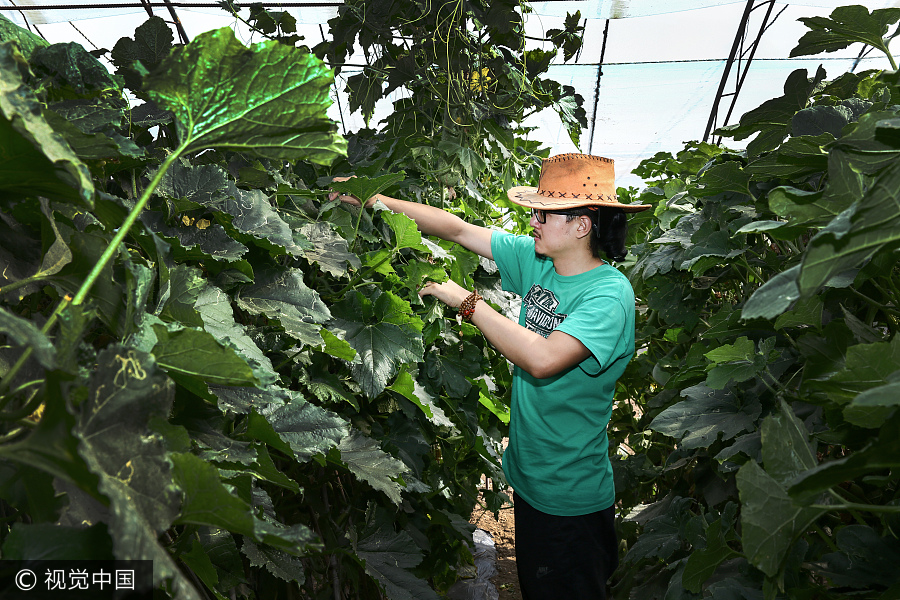 Shen Xiaoke checks vegetables at one of his farms in Beijing's Shunyi district, June 9, 2016. [Photo/VCG]
Before Shen Xiaoke started growing organic vegetables in Beijing's suburbs, he worked at an advertising company.
Shen started to pay attention to ecological agriculture after visiting an expo on climate in Hangzhou.
Then when tragedy hit his friend, he decided to work on healthy food. His friend's 3-year-old child had been diagnosed with advanced liver cancer. Consuming food containing heavy metals is one of the causes of this cancer.
"I want more people to eat healthy vegetables at acceptable prices," Shen said.