Mahua's latest movie to be released in September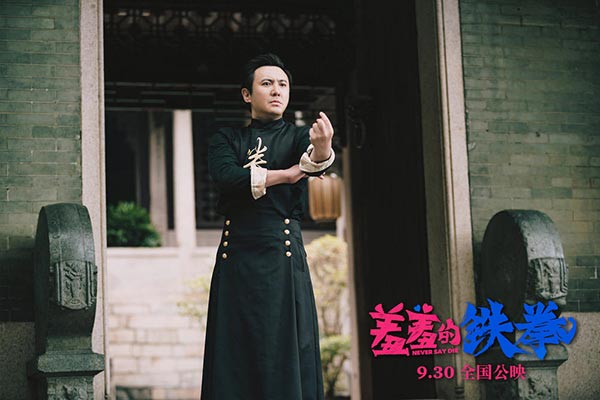 A scene from Never Say Die [Photo provided to China Daily]
Mahua Fun Age, one of the country's most popular comedy troupes, announced its third feature movie, Never Say Die, will hit Chinese mainland theaters on Sept 30.
The new comedy star most of the cast members of Goodbye Mr Loser, the troupe's highest-grossing movie and the first movie adapted from one of Mahua's theater plays.
Led by Ai Lun and Ma Li, the new movie also casts Shen Teng, Chang Yuan, Tian Yu, Huang Cailun and Wang Zhi.
Goodbye Mr Loser raked in 1.44 billion yuan ($212.6 million), making it one of the third highest-grossing domestic titles in 2015.
Also adapted from Mahua's popular theater play with the same title, Never Say Die is about a body-exchange comedy. A boxer and a journalist accidentally exchange bodies after they are struck by current, embarking a series of adventures.
Song Yang and Zhang Chiyu, director duo of the play, co-helm the film.
Song reveals the movie will have a lot of close combats to blend comedy with martial arts, during a Beijing event on July 13.
Zhang Chen, founder of Mahua, says the troupe will focus on producing quality original comedies.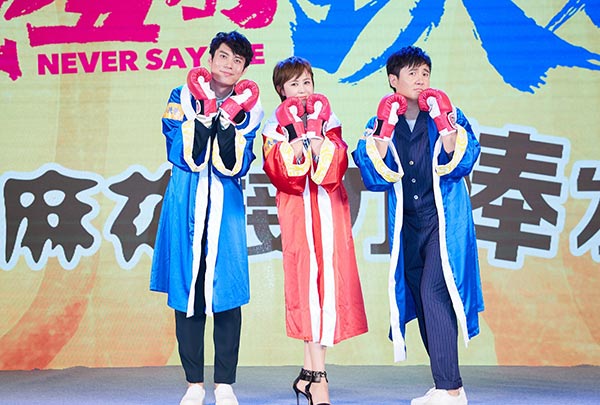 Ai Lun (left) alongside Ma Li (center) and Shen Teng promote the upcoming comedy Never Say Die in Beijing on July 13. [Photo provided to China Daily]