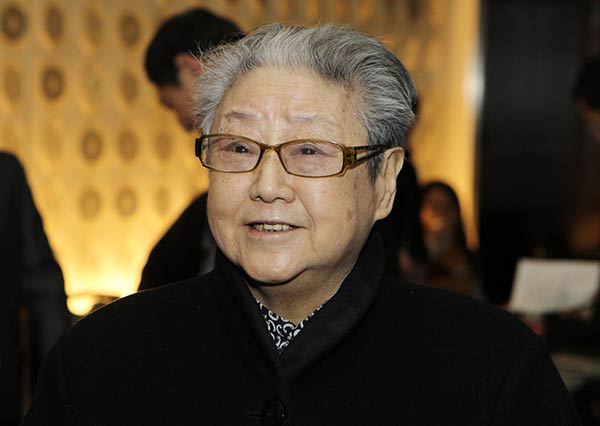 Peking Opera artist Li Shiji [Photo by Zhu Xingxin/Asianewsphoto]
The famous Peking Opera performer Li Shiji, died Sunday night at the age of 83, according to the Beijing Times.
Born in 1933, Li had devoted her life to training performing artists and nurturing potential audiences of Peking Opera.
She was the adopted daughter of Cheng Yanqiu, one of the most respected Chinese artists of the 20th century and creator of the "Cheng School" style of Peking Opera.
Combining singing, dancing and martial art performances, Peking Opera is one of the most influential art forms in China with a history of more than 200 years.