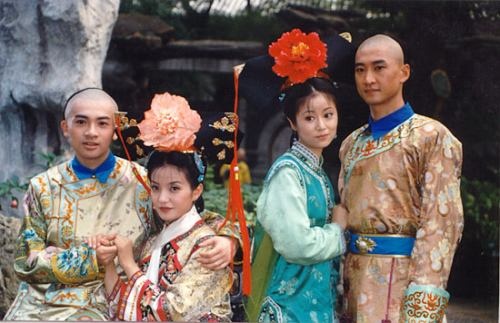 A still from the popular TV drama My Fair Princess. [Photo/mtime.com]
It's been revealed that hit Chinese costume drama from the late 1990s - My Fair Princess is going to be adapted into an animation feature.
Actress Zhao Wei, who played the lead role and rose to fame due to the show, will take the helm of the animation.
The animation will be produced by Alibaba Pictures.
Written by writer Chiung Yao in Taiwan, My Fair Princess is set in 18th-century Qing Dynasty during the Qianlong Emperor's reign.
The Cinderella-like story follows Xiaoyanzi, originally an orphan, as she becomes a princess by accident.
The drama has two main seasons and was first broadcast in 1998 and 1999.
Reruns of the drama can still be seen on Chinese TV channels today.
It is regarded as the most commercially successful Chinese-language series in history.
The main cast members in the drama became household names overnight and are still among the biggest names in Chinese entertainment industry.