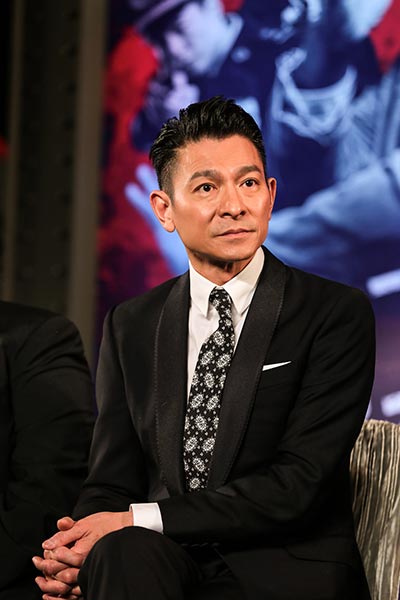 Actor Andy Lau. [Photo provided to China Daily]

The Bodyguard, a Chinese film starring Hong Kong-based martial arts hero Sammo Hung and popular actor Andy Lau, is expected to be released on the mainland on April 1.
The film narrates the story of a retired special force officer's return to action in the streets as he looks to rescue a kidnapped young girl from his neighborhood.
"It is an unlikely action thriller," 67-year-old Hung, who is also the film's action director, told reporters in Beijing recently.
The Bodyguard also brings Hung and Lau together in a film since the action epic Three Kingdoms: Resurrection of the Dragon eight years ago.
Lau, 55, also a producer of the new film, said the emotional element of The Bodyguard would distinguish it from traditional, "cold-blooded" thrillers, featuring criminal gangs.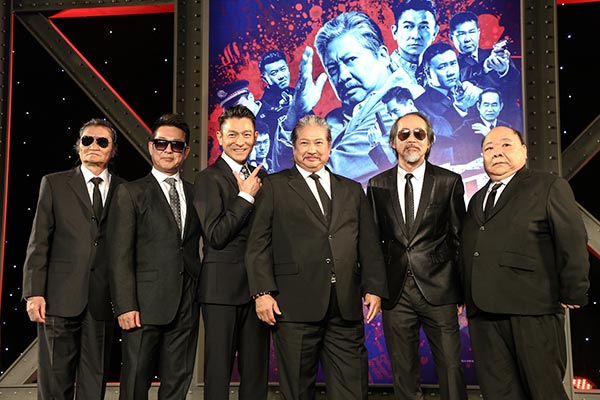 Andy Lau (third from left) and Sammo Hung (third from right). [Photo provided to China Daily]
The new action flick bears a resemblance with Luc Besson's 1994 hit Leon: The Professional.
As the Chinese film's story is set in a small town along the country's border with Russia, most of the scenes were shot in Northeast China's Heilongjiang province and the coastal Russian city of Vladivostok.
Edko, a Hong Kong-based studio that produced the country's biggest box-office success, Monster Hunt, is the new film's main producer.
Related:
No new hope for Star Wars' box office rivals