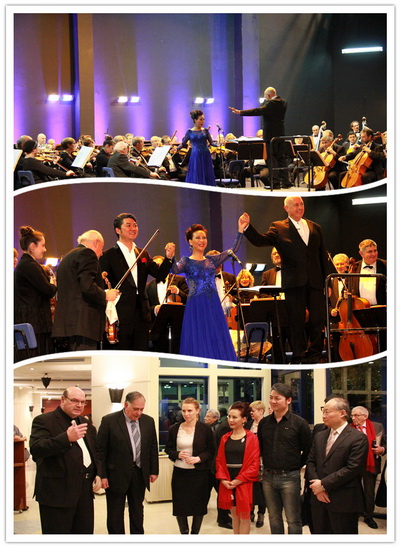 Chinese soprano Zhao Yunhong performed with Haifa Symphony Orchestra in Haifa on Jan 7. [Photo/fmprc.gov.cn]
A Chinese New Year concert was held in Haifa, Israel on Jan 7. The concert, organized by the Chinese Embassy in Israel, the Ministry of Culture of China and Haifa government, is the prelude to the "2016 Happy Chinese New Year" in Israel.
The Haifa Symphony Orchestra, one of the top four Israeli symphony orchestras, performed with Chinese soprano Zhao Yunhong. This marked the first time that a major Israeli orchestra gave a special performance for Chinese New Year.
Chinese classic music, such as Overture of Spring Festival, Ode to the Red Flag, Qiao's Grand Courtyard and Little Running River, plus some Western classics were among the pieces presented at the concert.
"2016 Happy Chinese New Year" in Israel will last from Jan 7 to March. There will be 30 performances in six cities in Israel, including concerts, modern dance, martial arts and acrobatic shows.