Zhejiang University acknowledges academic publishing online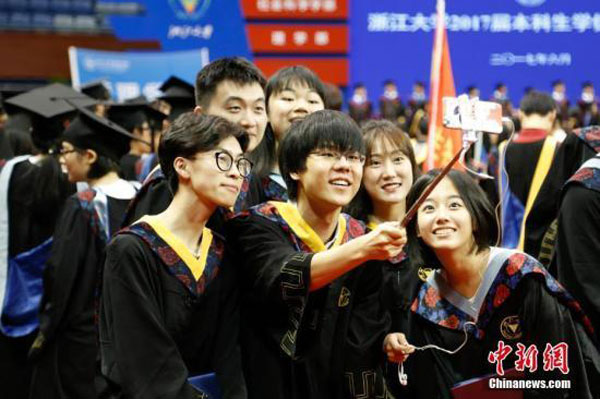 Students take photo at 2017 Zhejiang University graduation ceremony.[Photo/Chinanews.com]
Zhejiang University is now adopting articles from the internet into their academic evaluation.
A pilot evaluation method was rolled out on September 8 by the university, which includes outstanding online cultural achievements in the university's academic evaluation, the same as papers published in key academic journals.
Online cultural achievements will include articles, audio files, and comics trending on various platforms, having significant influence, reprinted or republished by multiple other major media platforms.
This is the first time a Chinese university has included online cultural achievements in its academic evaluation system.
Some have said it is a great leap forward for the current academic evaluation system as it acknowledges online publishing, while the others hold doubts over the academic seriousness of online articles.
Under the current evaluation criteria, Chinese scholars and students of most universities are graded on how many books they publish or papers that are published in key journals.

Editor's picks