How Spring Festival is being redefined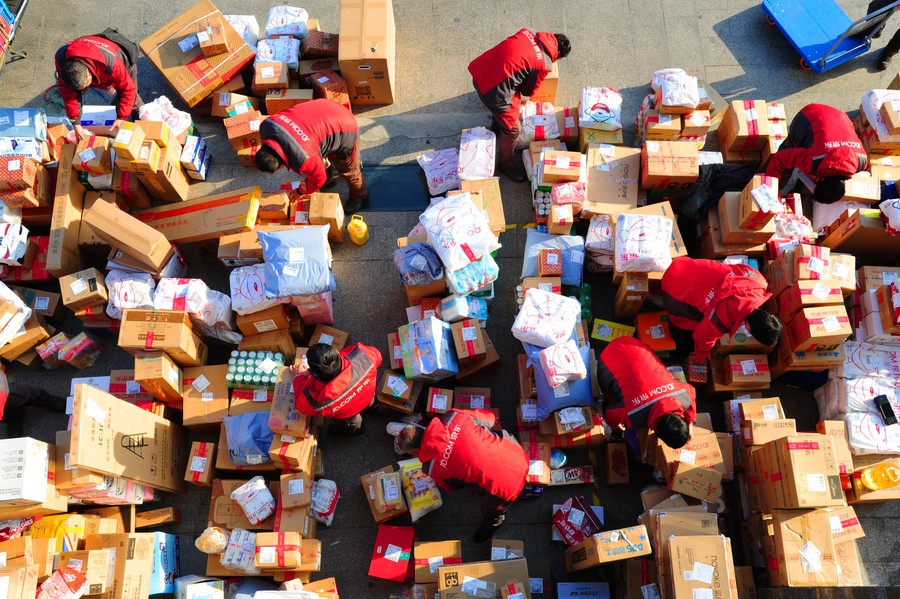 Couriers sort packages, Cangzhou, Jiangsu province, Jan 16, 2017. [Photo/VCG]
Online shopping: No store closing
For e-commerce companies, Spring Festival has traditionally been a slack season. But consumers' changing shopping habits and rising delivery capacity have combined to transform the shopping landscape.
Almost every online retailer giant launched the "No Closing for Spring Festival" campaign this year, which has received an enthusiastic response from consumers. A Beijing man, who bought 200 gold bars with 570,000 yuan ($829,700) online, highlights the new trend.
Backing up the sales campaign were tens of thousands of all-hours-stand-by couriers. What may have attracted them to work was the handsome pay. One courier from jd.com in East China's Jiangxi province earned 16,194 yuan in half a month.
Related story: Spring Festival no longer online shopping free zone