Top 10 most innovative cities in China
Beijing, Shenzhen and Shanghai are ranked as the most innovative cities in China, according to a list released by a research institute under media conglomerate China Business Network Co Ltd.
The New First-Tier Cities Research Institute evaluated China's 19 first-tier cities based on four indexes: hot money index, unicorn index, house renting index and partner index.
The hot money index measures a city's attraction to investment, diversity of startup projects and the number of startup incubators.
The unicorn index gauges the number of high-tech companies, patents and leading high-tech products a city has.
The house renting index is used to indicate the cost of innovation, while the partner index measures the intensity of competition on the talent market, and a city's talent supply and reserves.
The list used data from entrepreneurship service platform 36 Kr, human resources website zhaopin.com, enterprise credit service platform riskstorm.com, as well as official data and high-tech firm lists.
Let's take a look at the top 10 innovative cities in China.
No 10 Chongqing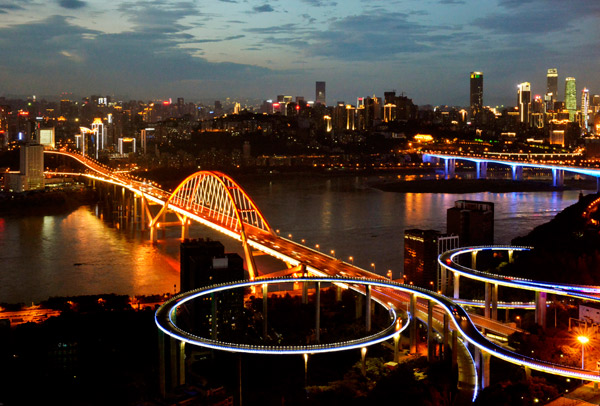 Night view of Caiyuanba Yangtze River Bridge in Chongqing, Southwest China, August 3, 2016. [Photo/VCG]