Home / Business / Biz Photos
Barista's risky career move pays off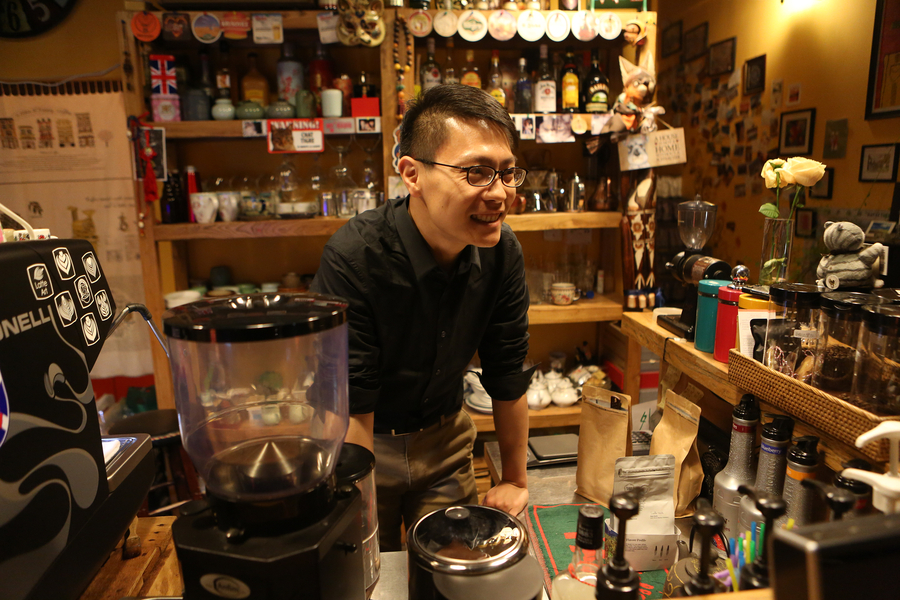 Ye Zhiyong at his new coffee studio in Zhengzhou, in Central China's Henan province, Feb 17, 2017. [Photo/VCG]
Ye Zhiyong is a coffee-making maestro who has spent four years chasing his dream to represent Zhengzhou in the final of the China Barista Championships.
Ye was an MBA student and graduated from Wuhan University, one of the top universities in China. He gave up a decent paying job in Shanghai to open a coffee studio in Zhengzhou.
"I do not want to become a working machine, and lose myself," he explained.
Four years ago, the man started a coffee business with his friends in Zhengzhou. However, the coffee business was uncertain at that time as the city had no established coffee companies branches, and only a few cafes sold coffee. Some in the coffee industry were struggling to support themselves.
Although the situation was hard, Ye did not give up. He spent almost all his time building up his knowledge about coffee, and visited many famous cafes and coffee bean-producing areas abroad.
Finally, Ye succeeded after a long time to study. He has taken out the Zhengzhou division of the China Barista Championship for two consecutive years. Last year, he started a new coffee studio, and also set up some coffee courses for people in Zhengzhou.