Home / Business / Biz Photos
Water pipe 'doctors' do their best work in the night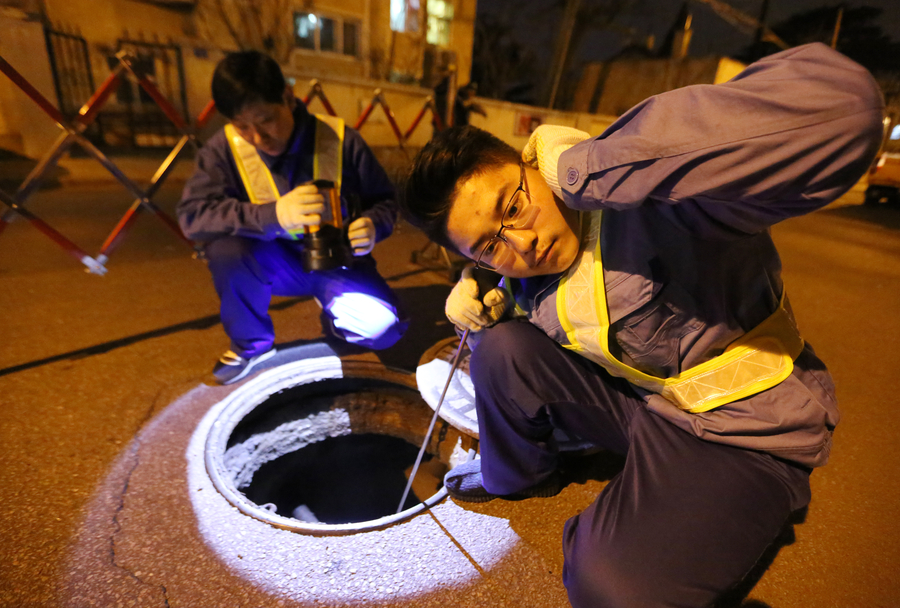 The pipe 'doctors' use a stethoscope-like instrument to listen for water leaking from underground pipes in Qingdao, Shandong province, Feb 10, 2017. [Photo/VCG]
They are protectors who work in the middle of night to maintain the water supply system in cities and reduce water waste.
Wang Meng and Liu Xiaoshuang are maintenance workers at a water company in Qingdao, Shandong province.
Just like doctors use a stethoscope to examine patients, they use listening devices to check for water leaking from underground pipes.
In order to avoid noises that disturb their work, they listen for the sound of leaks from 10 pm to 2 am. Wang and Liu inspect about 10 kilometers of pipes every night.
Acute hearing is, of course, necessary and they also very knowledgeable about hydromechanics and electricity.
The job requires extensive experience.
While high-tech devices give them support, Wang Meng said they rely on that experience.