China's top 10 biggest provincial economies in 2016
A total of nine provincial-level regions' GDP exceeded three trillion yuan in China in 2016, according to a report by 21st Century Business Herald.
The economy of Guangdong province in southern China has remained the biggest for the 28th consecutive year. Its gross domestic product (GDP) surpassed 7.9 trillion yuan ($1.15 trillion) in 2016, a 7.5 percent year-on-year growth.
Let's take a look at China's top 10 provincial-level regions with the highest GDP last year.
No 10 Fujian province
GDP: 2.85 trillion yuan
Growth rate: 8.4 percent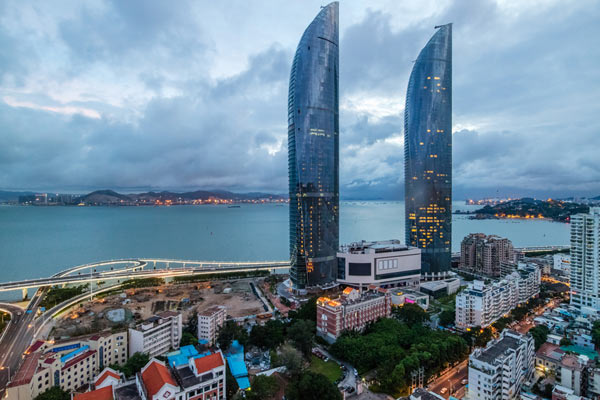 Local landmark Shimao MO Sky Mansion, the twin 300-meter-high skyscrapers, is pictured in Xiamen, East China's Fujian province, on July 19, 2015. [Photo/VCG]