Chinese passengers among thousands stranded in Japan after snowstorm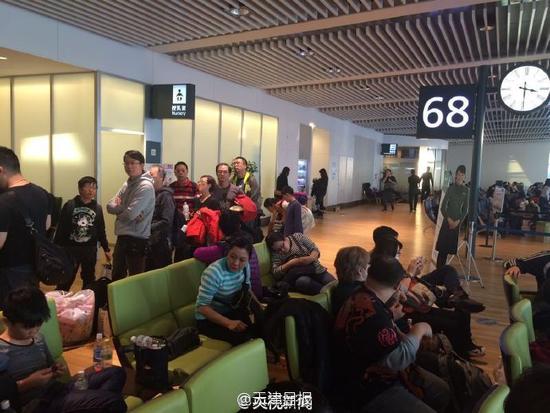 The stranded passengers wait at New Chitose Airport in Hokkaido.[Photo from Sina Weibo]
Heavy snow hit central Hokkaido, northern Japan, over the holiday weekend, disrupting flight and train services throughout the region.
Thousands of passengers, including 500 from China's Hong Kong and Macao, were stranded at New Chitose Airport in Hokkaido for three straight nights from Thursday.
The Chinese consulate in Sapporo, Japan, has dispatched an emergency convoy carrying food and drinking water to the airport to aid the stranded Chinese on Sunday.
Planes from two domestic airlines, including Cathay Pacific Airways and Hong Kong Airlines, have arrived at the New Chitose Airport.
The first batch of the stranded Chinese has started to check-in and others are expected to travel back to country depending on the weather condition.