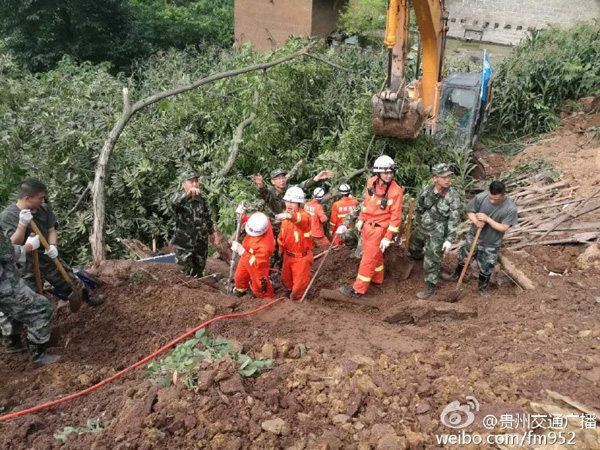 Rescuers search for people buried in a rain-triggered landslide in Bijie, Southwest China's Guizhou province on July 1, 2016. [Photo/Weibo]
GUIYANG -- A rain-triggered landslide killed one person and left 20 others missing in a village in Southwest China's Guizhou province on Friday morning.
The landslide at around 5:30 am buried 29 people in Pianpo village, Dafang county in the city of Bijie, according to the local government.
Nine people have been out of the rubble, but one of them was dead. The other eight have been rushed to hospital.
The rescue work is ongoing, and the local government has dispatched personnel to relocate residents to avoid secondary disasters.
Rainstorms have battered the region over the past few days.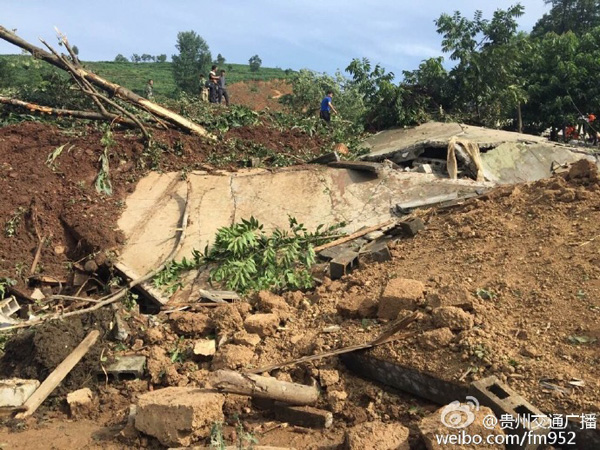 Rescuers search for people buried in a rain-triggered landslide in Bijie, Southwest China's Guizhou province on July 1, 2016. [Photo/Weibo]