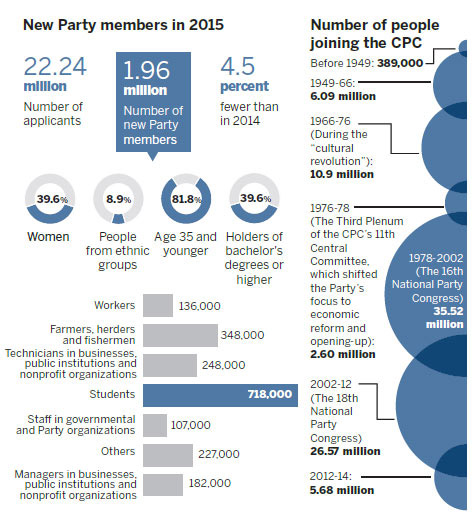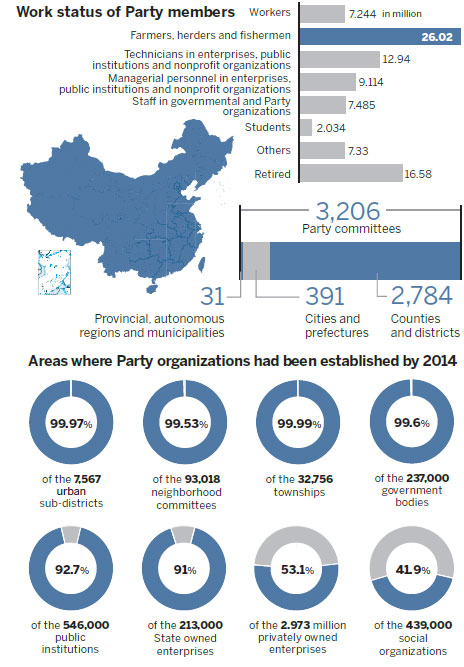 Beyond stereotypes
Chen said few of the non-Chinese people she met in the US knew much about the CPC, but even when they knew about her membership, she wasn't seen as a stereotypical "red communist".
"Most people were just curious, asking why I joined the CPC and whether I believed in the Party's ideology," she said. "Overall, my political choices didn't affect my life and study in the US."
Yu Mingcheng, a 33-year-old nurse at a hospital in Sichuan province, said joining the CPC brings no direct benefit. On the contrary, it means shouldering more responsibility.
He said CPC members are expected to be role models and to contribute to the community through volunteer work and donations to special causes and funds.
"Being selected means you are doing a good job and are distinguished among your peers. It is a badge of honor. I think that's why people from different fields want to join the CPC," he said.
Li said the growth of the CPC is one of the reasons for the diverse membership. By the end of last year, membership had risen to 88.76 million from just 50 in 1921.
"It is reasonable for such a large political party to have members from different backgrounds," Li said. "Diversity brings vitality to the Party and also presents challenges for the management of the world's biggest ruling party."
Contact the writer at pengyining@chinadaily.com.cn