Justin Bieber's 2013 resolution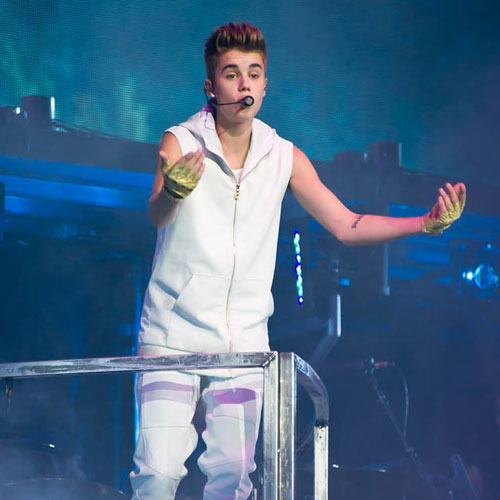 Justin Bieber is trying to be a better person.
Just hours after TMZ posted pictures of the 18-year-old heartthrob smoking what they alleged was marijuana, Justin - who hasn't commented on the claims - took to his Twitter page on Saturday (05.01.13) to share his 2013 resolutions with his fans.
Related: Swift, Psy and Jepsen perform in Times Square
He wrote: "Everyday growing and learning. Trying to be better. U get knocked down, u get up. I see all of u. I hear all of u. I never want to let any of you down. I love u.
"I'm ready. We are ready. See u all tomorrow and everyday after that. Back on tour tomorrow. Ready to see u all smile. Time to do what I'm supposed to be doing. Performing (sic)."
Justin has faced a number of challenges recently including the breakdown of his on/off relationship with Selena Gomez and the accidental death of a paparazzo who was taking pictures of the 'Beauty And A Beat' singer's car.
While Justin was not present when the tragic incident, he expressed his sorrow over the death.
He said in a statement: "While I was not present nor directly involved with this tragic accident, my thoughts and prayers are with the family of the victim."