Bieber's manager furious over Grammy snub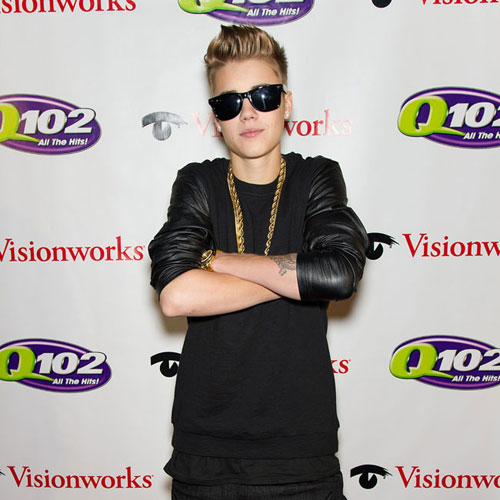 Justin Bieber's manager is furious he hasn't been nominated for any Grammy Awards.
Related: Male artists lead 2013 Grammy nominations
The Canadian singer's third album, 'Believe' has been a huge hit since its release in June - selling over a million copies and spawning the number two single 'Boyfriend' in the US - and his manager Scooter Braun is upset he hasn't been put forward for any Grammy Awards.
In a series of tweets, he wrote: "I just plain DISAGREE. The kid (Bieber) deserved it. Grammy board u blew it on this one. The hardest thing to do is transition, keep the train moving.
"The kid delivered. Huge successful album, sold out tour, and won people over ... this time he deserved to be recognized and I don't really have any kind nice positive things to say about a decision I don't agree with.
"So to all those nominated ... you do deserve it. You worked hard and u earned it. (I) just feel like so did JB. (sic)"
Related: Bieber sweeps American Music Awards with big wins
Scooter, 31, did praise Carly Rae Jepsen - another of the artists he manages - after she scored two nominations, Song of the Year for her huge single 'Call Me Maybe' and for Best Pop Solo Performance.
He posted on Twitter: "Congrats to Carly Rae Jepsen. Thought u deserved a Best New Artist nom, but proud Call Me Maybe got u 2 noms. So proud of u (sic)"
Carly, 26, was excited about her nods, tweeting: "Over the moon excited. Two @theGrammys nominations!!! Extremely thankful. (sic)"
Photos:
Bieber, Jepsen perform at CFL Grey Cup