China ups the ante for cutting coal production, overcapacity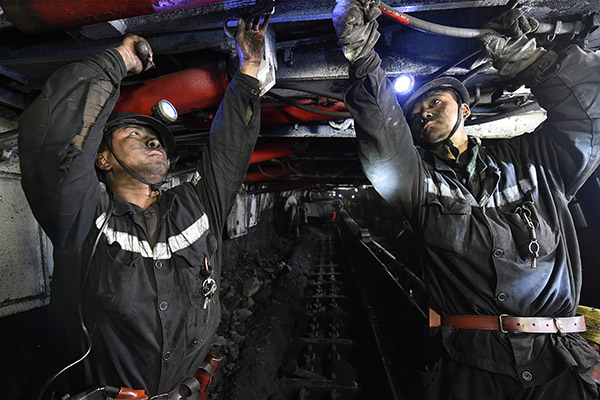 Miners work at a coal mine in Shouyang, Shanxi province. [Photo/Xinhua]
China plans to cut 50 million tons of steel capacity and 150 million tons of coal production this year, according to the draft plan for national economic and social development released on Sunday.
China plans on extending cuts in overcapacity efforts to even more sectors, according to the plan.
China also vows to halt 50 gigawatts of capacity from coal-fired generators this year.
Dealing with zombie factories, or profit-losing companies that stay open, continues to be a key challenge this year.
China met its 2016 target for cutting coal and steel production ahead of schedule, according to the National Development and Reform Commission.
China plans to cut 100 million to 150 million tons of steel capacity and 800 million tons of coal capacity by the end of 2020, according to the 13th Five-year Plan (2016-20).