Home / Business / Biz Photos
Growth and competition: The rapid expansion of bike-sharing sector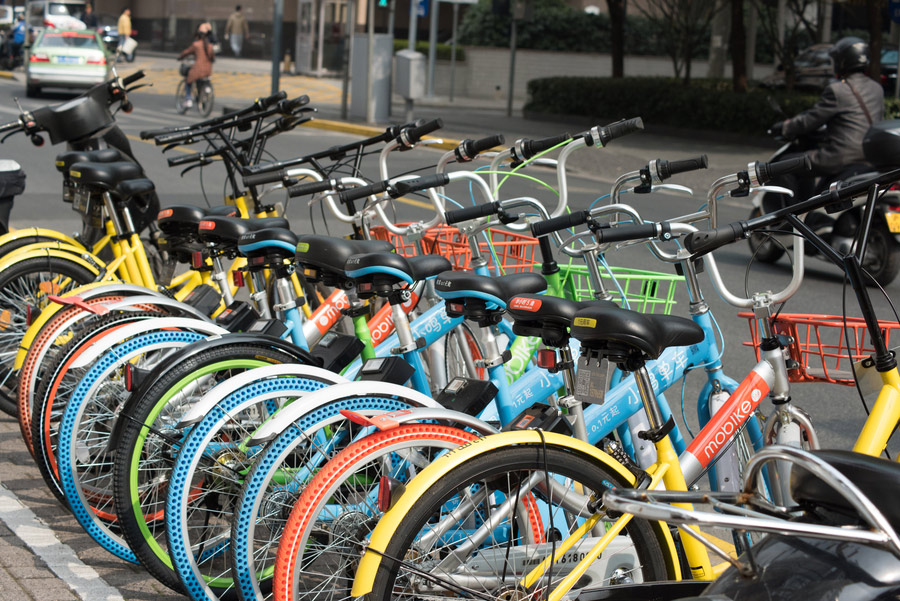 Bicycles of ofo (in yellow), Mobike (in orange), Xiaoming (in blue) and 100bike (in green) parked in Shanghai, on Mar 1, 2017. [Photo/VCG]
China's bike-sharing sector keeps expanding rapidly as more capital and players join the already-fierce battle.
Beijing-based startup ofo said on Wednesday it had raised 3.1 billion yuan ($450 million) from investors led by global investment institution Digital Sky Technology, after its biggest rival Mobike announced on February 20 it had received more than $300 million fund since 2017.
For users, the easiest way to tell a shared bicycle's identity used to be color. Yellow refers to ofo and orange refers to Mobike.
However, as more and more companies introduced their own shared bicycles of different colors into the market, the curbsides in Beijing, Shanghai and many other first-tier or second-tier cities occupied by them have become colorful and snappy.
Let's take a look at the growing troop of shared bicycles in the street.