Top 10 most powerful national economies
China is the most powerful economy in the world in terms of purchasing power parity (PPP), according to an assessment by PricewaterhouseCoopers.
PwC also predicted China would hold that position until at least 2050.
Last year, China's gross domestic product measured by PPP reached $21.27 trillion, and that is expected to surge to $58.5 trillion by 2050.
PwC suggested India would surpass the United States to take second place, while the US slips to third by 2050.
Here are the 10 most powerful economies in the world, according to the PwC report.
No 10 France
GDP at PPP in 2016: $2.74 trillion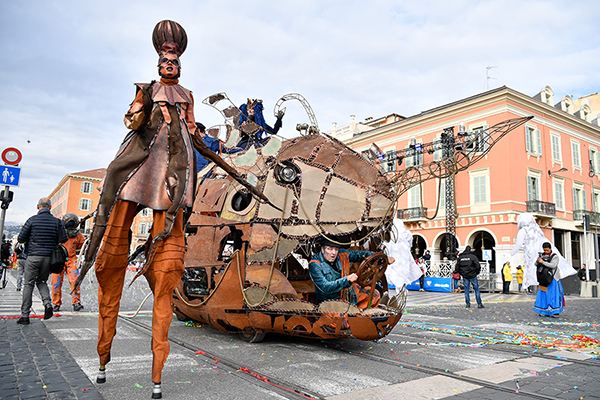 A float in the Nice Carnival in France. [Photo/Xinhua]