Fortune magazine (Chinese version) recently released the list of "China's Most Admired Companies" of 2016, with Alibaba Group Holding Ltd and Huawei Technologies Co Ltd taking the crown, remaining among the top five positions for four consecutive years.
"The year of 2015 is the starting year of China's 'mass entrepreneurship and innovation' strategy. The innovative implementations have further spread in segment industries, and the internet has been used to deeply transform traditional industries, bridging cross-border collaborations between the traditional enterprises and internet firms," the magazine said.
According to the magazine, although numerous startups are not listed, they are able to play more important roles in the development of the world's second largest economy.
The list, collected from 35,000 Chinese company management candidates' 645 effective questionnaires, evaluates the corporate reputation of large companies that are based in the Chinese mainland through nine criteria, including quality of products/services, long-term investment value, use of corporate assets, innovation, quality of management, financial soundness, people management, social responsibility and effectiveness of global management.
Below are the top 10 companies on the list:
No. 10 Sany Group, construction machinery maker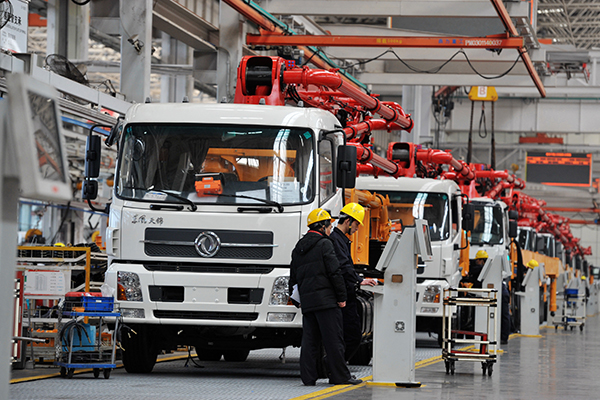 Sany Group technicians assemble engineering machinery in the firm's assembly plant in Changsha, Hunan province. [Photo/Xinhua]