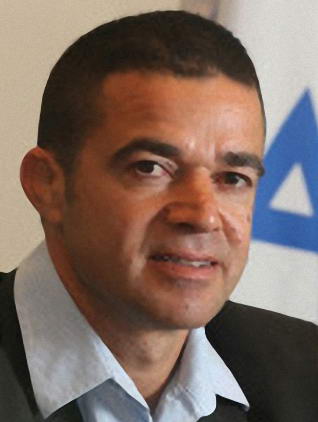 Amit Lang, director general at Israel's Ministry of Economy and Industry [Photo/China Daily]
China's investment in Israel is expected to grow quickly, as the two countries beef up cooperation in areas such as technology, medical devices and water management, a senior Israeli official said on Tuesday.
Amit Lang, director general at Israel's Ministry of Economy and Industry, said in an interview with China Daily: "China's investment in Israel is growing rapidly and we believe the trend will be more pronounced in the next few years."
According to him, Israel is an ideal place for China to make investments because the two countries are highly complementary in industrial structures.
"We excel at coming up with innovative ideas but as a small country, it is impossible for us to put them into mass production. That's exactly where China can play a big role," Lang said at the sideline of a China-Israel technology and investment conference in Beijing.
Currently, China's investments chiefly go in two directions: venture-capital funds which are used to finance a wide range of high-tech startups, and full-fledgling companies in sectors such as technology, agriculture and life-science solutions, he added.
Search engine giant Baidu Inc and tech company Qihoo 360 Technology Co Ltd, for instance, both poured money into Israeli venture capital fund Carmel Ventures in 2014. E-commerce giant Alibaba Group Holding Ltd also invested an undisclosed sum in Visualead, an Israeli company specializing in QR code technology, in last January.
"Compared with their American counterparts, Chinese enterprises have bigger interests in medical devices, water management and green food technology. Because they are eager to improve people's daily lives."
China's growing investment in Israel comes as the country's enterprises are stepping up efforts to go global. According to the Ministry of Commerce, China's outbound direct investment is forecast to hit $128 billion in 2015, up 24 percent year-on-year.
"We are prioritizing investments from China because it is the best way for Israeli enterprises to enter the huge China market and even global market, since China is also a big exporter," Lang said.
To lure in more China capital, the Israeli government introduced easier visas for Chinese businessmen and streamlined procedures to help investors walk through bureaucracy.
Gene Cao, a Beijing-based analyst with Forrester Research Inc, said Chinese enterprises can access cutting-edgy technologies through their investments in Israel but warned that China is relatively a new comer to the market and needs to have a better understanding of the country.