Thanks to its comprehensive strength, especially its advantage on passenger transport and freight index, Guangzhou topped the list of best cities for business on the Chinese mainland in 2015, according to a report recently released by Forbes China.
Among the top 10, Beijing climbed the highest, up three spots compared to last year when it ranked 7th. The result is due to excellent performance in many fields such as urban size index and labor index.
On the other hand, Wuxi dropped the most. However, its labor index remained high because it absorbed many talents with preferential policies, including nine Nobel Prize winners.
The 2015 ranking still saw a strong presence of cities located in the eastern region. Developed regions, including the Yangtze River Delta, Pearl River Delta and the Beijing-Tianjin-Hebei region, claimed 48 spots in total.
According to the report, this year's ranking was the 12th of its kind and evaluated 100 cities on the Chinese mainland based on eight business criteria, including labor index, urban size, spending power, passenger transport, freight, private economy, operational cost and innovation capacity.
The following are the 10 best cities for business on the Chinese mainland in 2015.
No 10 Chengdu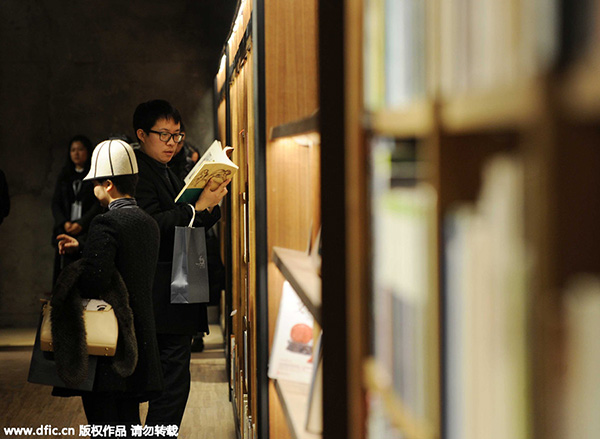 A book store in Chengdu, the capital city of Sichuan province, in Southwest China, Jan 29, 2015. [Photo/IC]