As 2015 draws to a close, Juniper Research, a British consulting company, rolled out a list of predictions for the coming year, all neatly wrapped up as the top trends for the technology industries for 2016.
10. Crowdfunding fires startup growth
"As of September this year, there were 234 crowdfunding platforms and regions operating in 21 provinces across China," said China Daily, citing a report posted by Web portal Wangdaizhijia.com, which tracks the online financing industry.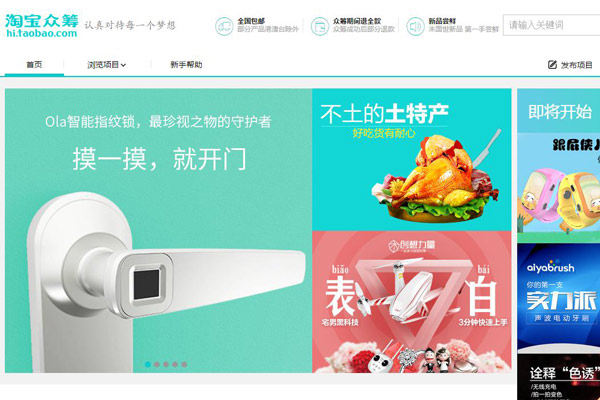 Screenshot shows the homepage of taobao crowdfunding,who is powered by China's e-commerce giant Alibaba Group. [Photo/chinadaily.com.cn]